Promotional custom printed paper shopping bags are a great way to advertise your event or company. Not only do they make your customers look stylish, but they also help spread the word about your business too. They are a great way to boost your business' visibility, gaining more customers, and by giving away promotional printed shopping bags, you can make sure that your brand is seen by everybody. Custom printed shopping bags are affordable and easy to customise with our FREE print set up and design!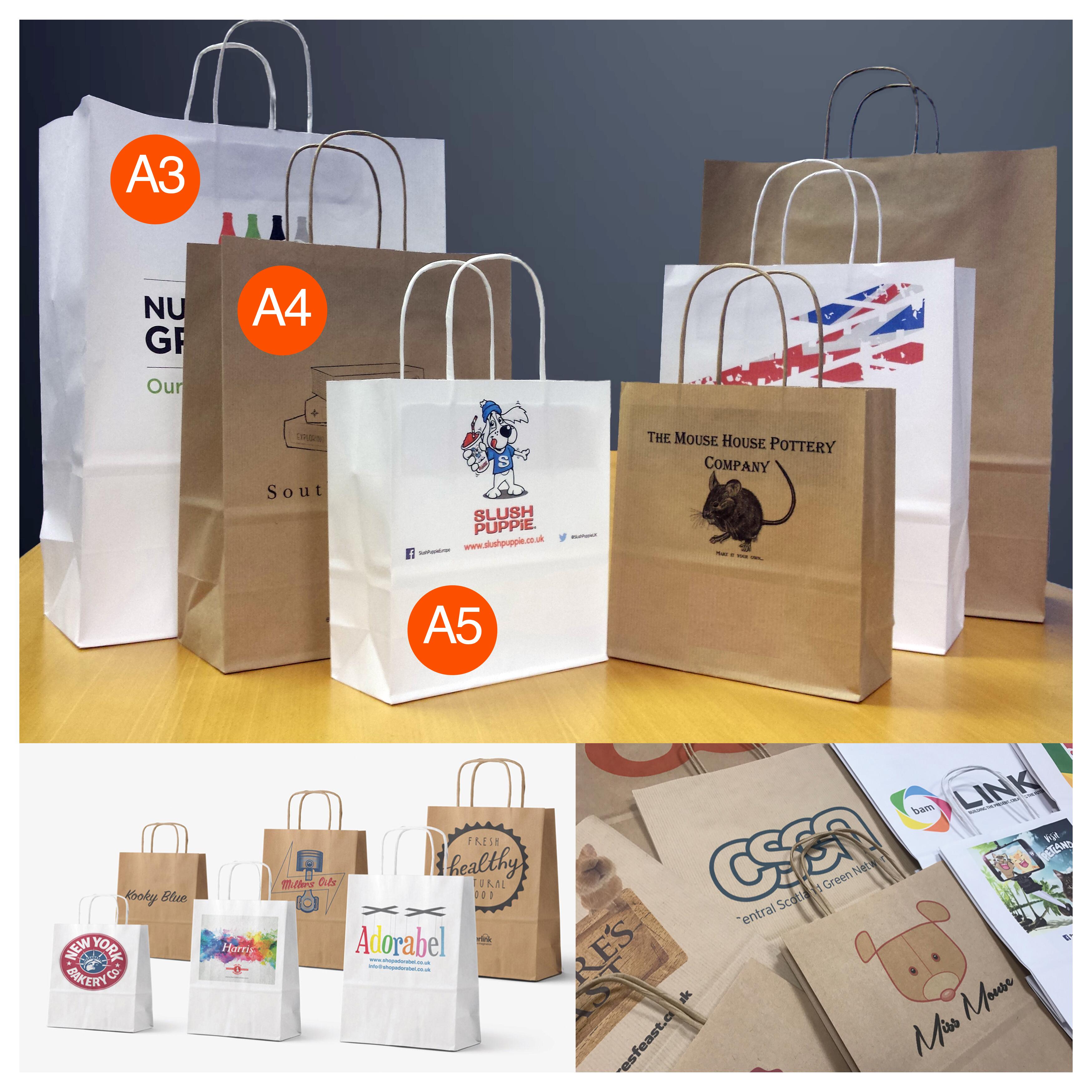 Custom printed paper shopping bags are an effective way to spread the news about your event or promotion, because they're highly visible and can be seen by lots of people. Plus, you can customise them with logos, messages and information that will draw attention to your business. This type of advertising works, because it makes your customers feel special and important—and it also drives curiosity about what you have to offer.
In addition to being great for promoting events and promotions, custom printed paper shopping bags are also cost-effective and easy to use. They are lightweight, yet durable enough to hold items securely without tearing or ripping.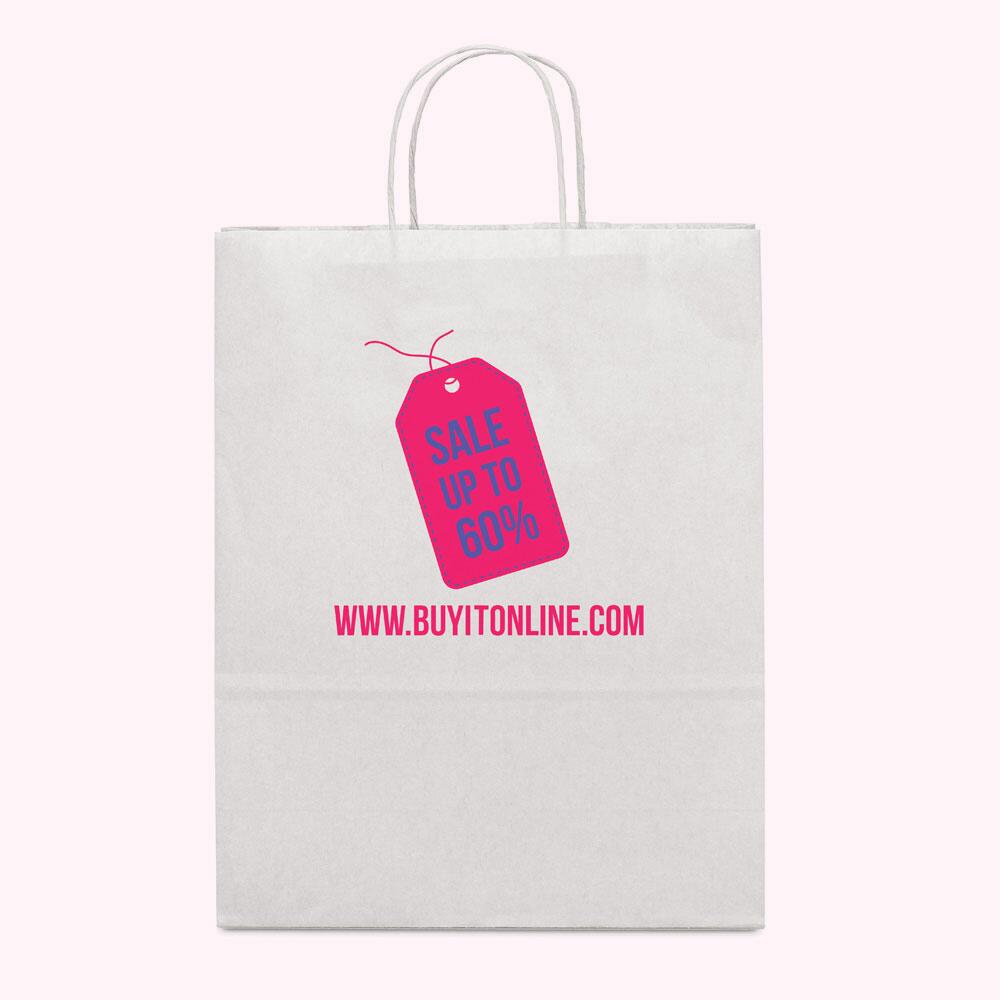 Another reason why promotional custom printed paper shopping bags are so great is because they are reusable! This means that instead of throwing away the bag after one use, customers can use it multiple times—giving more exposure to your brand with every trip.
Promotional paper shopping bags provide an opportunity for customers to interact with your business through social media—since many people will post photos wearing their bag on Instagram or Twitter after their purchase! Customers who share these photos could be seen by thousands of new potential customers who may never have had the chance to hear of your business before.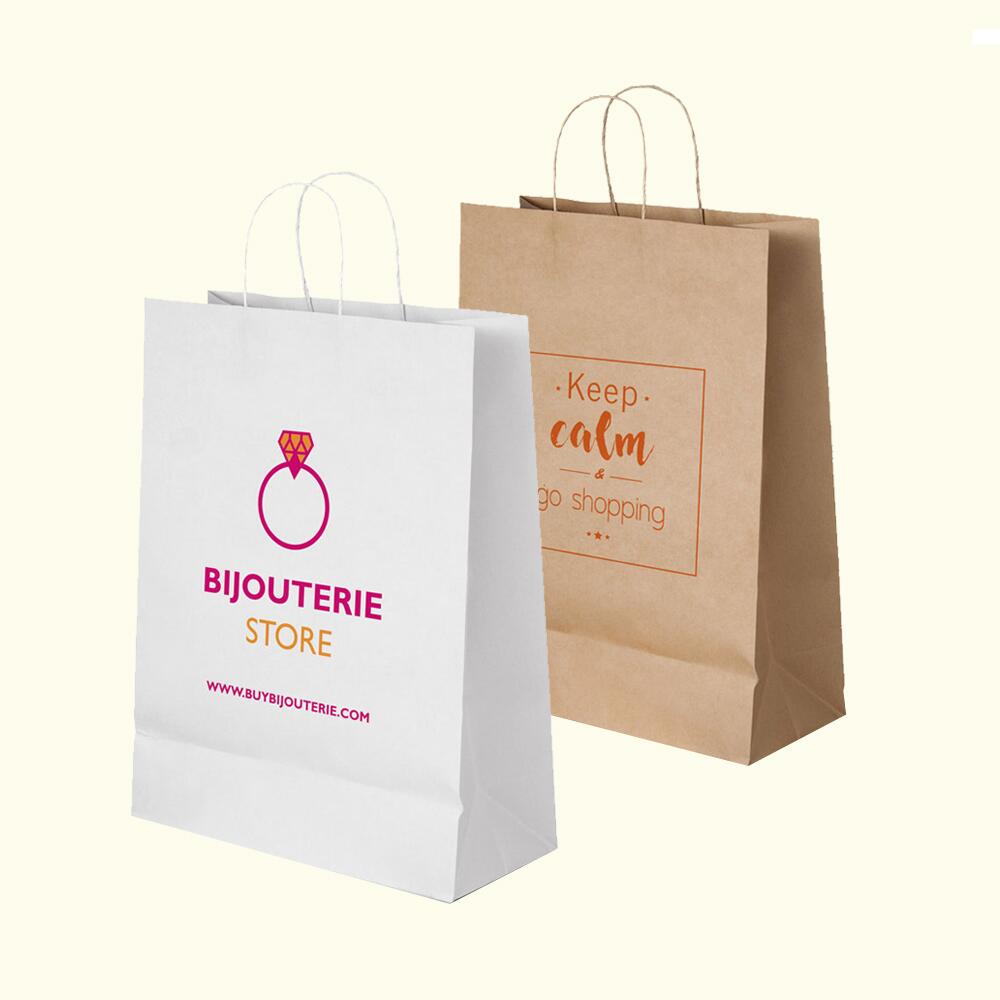 If you didn't know already, we offer FREE print setup and design, plus FREE UK delivery. Remember also, the more custom printed promotional paper shopping bags you order, the lower the price becomes for each one.
Using custom printed promotional paper shopping bags is an excellent way to advertise your next event or promotion in a creative and cost-effective manner! So, if you're looking for a fun way to advertise your upcoming event or promotion, promotional custom printed paper shopping bags should definitely be on the top of your list! There's never been a better time to go shopping!