A5 notebooks are a very popular promotional product. They're small enough to be portable and convenient, but they still have enough space to jot down notes, ideas and to-do lists. Plus, when they're personalised with your company logo, they become a powerful tool for brand awareness and marketing.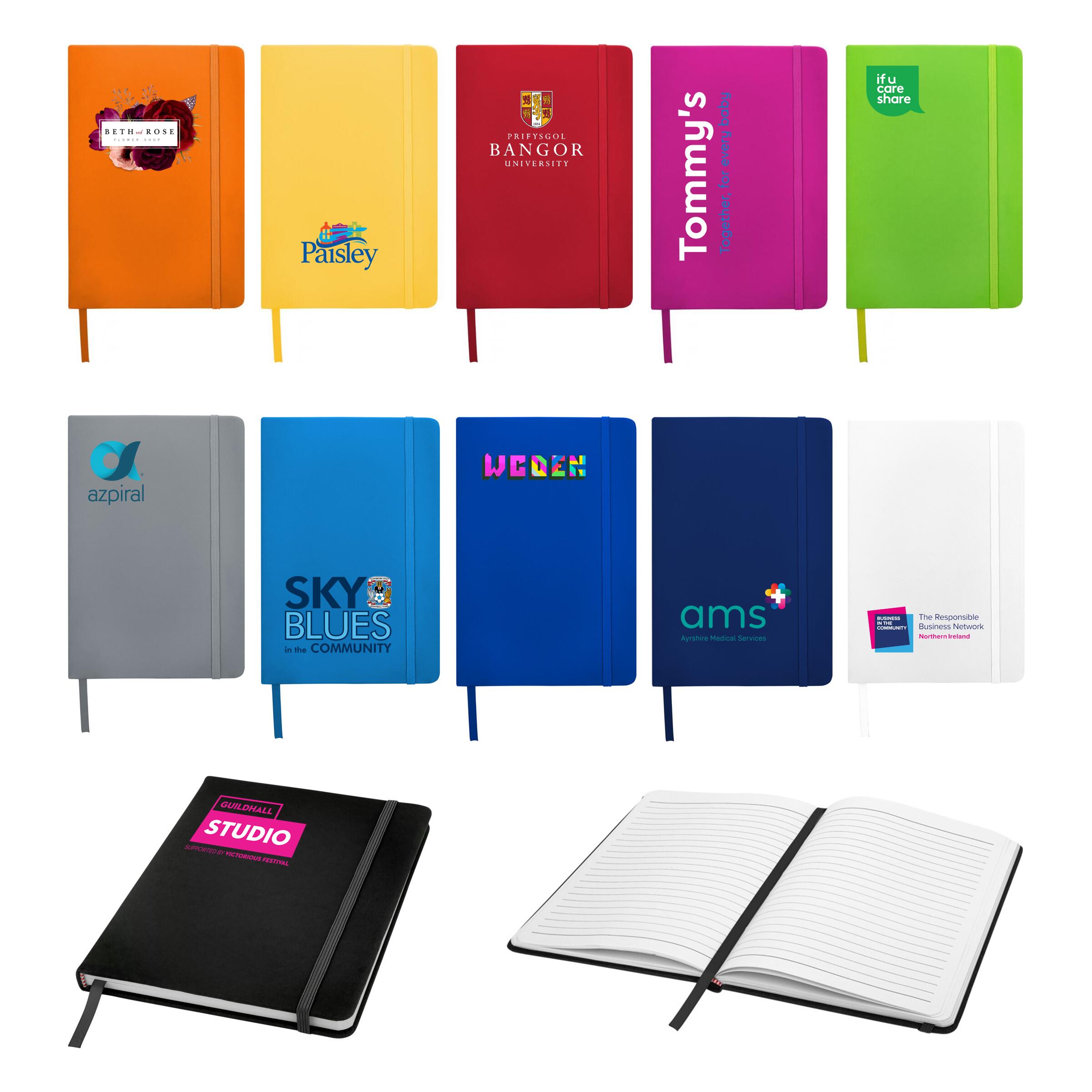 Custom printed promotional A5 notebooks are a great way for your business to stay seen by your customers. When people see your brand logo on a notebook they're using, it's a subtle reminder of your company and the products or services you offer. This can help to keep your brand seen and make it more likely that they'll choose you again in the future.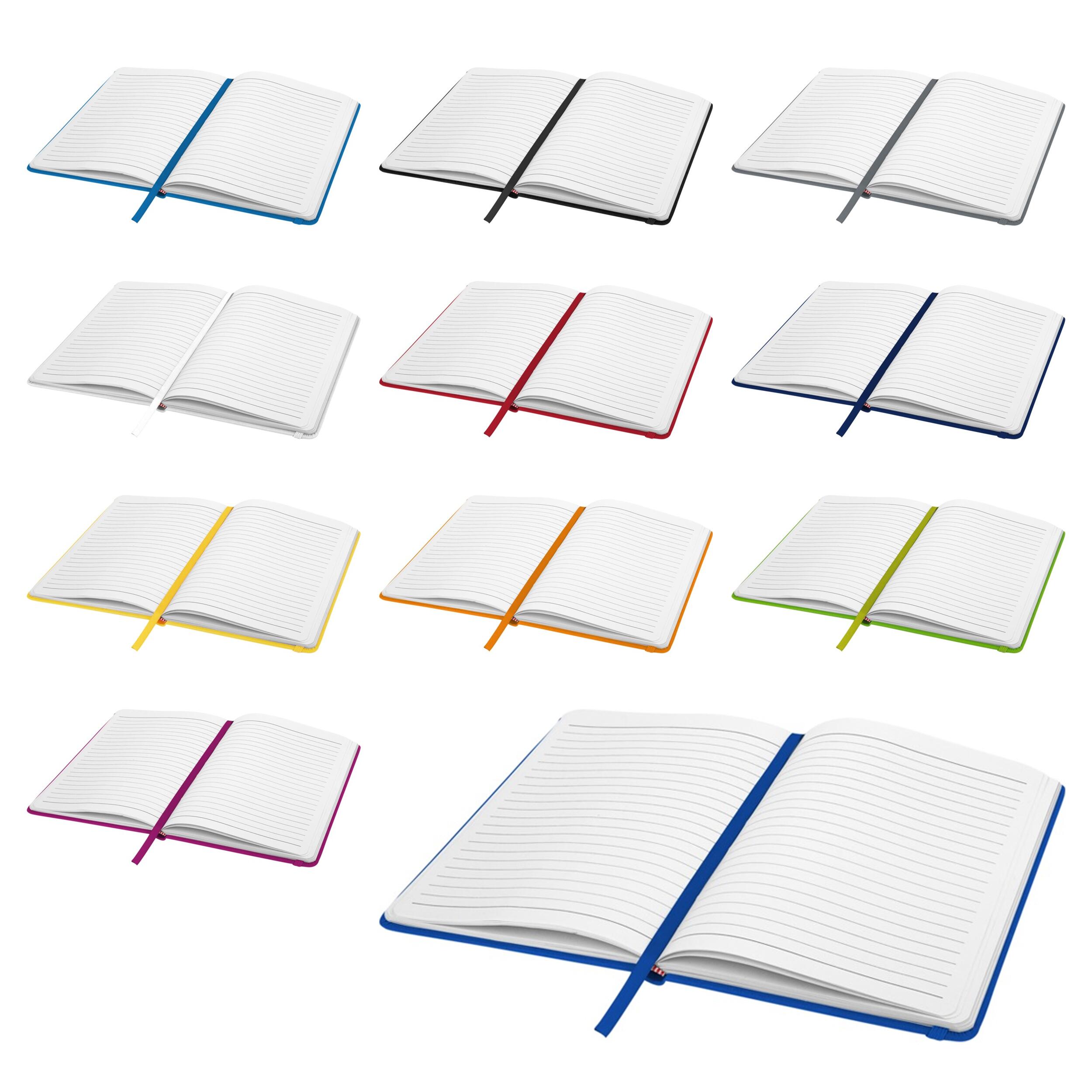 They're a great way to generate leads. If you hand out A5 notebooks with your brand logo at trade shows, conferences or other events, you're giving people a tangible reminder of your company that they can take with them. This can help to generate new leads and build relationships with potential customers.
If you didn't know already, we offer FREE print setup and design, plus FREE UK delivery. Remember also, the more custom printed promotional A5 notebooks you order, the lower the price becomes for each one.
If you're looking for an affordable and versatile way to promote your business, consider ordering custom printed promotional A5 notebook by contacting us today!