Promotional custom printed business cards are one of the easiest and most effective ways to promote your business. This small but mighty advertising gift can make an impact that can help you draw more customers.

Custom printed business cards are very cost effective to get your brand logo seen and your business details out there. From as little as 2p a card, you can have tens of thousands of cards printed to suit you.
Custom printed business cards help improve brand recognition and can be finished in matt or gloss lamination each side. Business cards give people something tangible that they can take home with them after meeting you or learning about your business. It helps them remember who you are, what you do and how to reach out to you when they need something from your company in the future.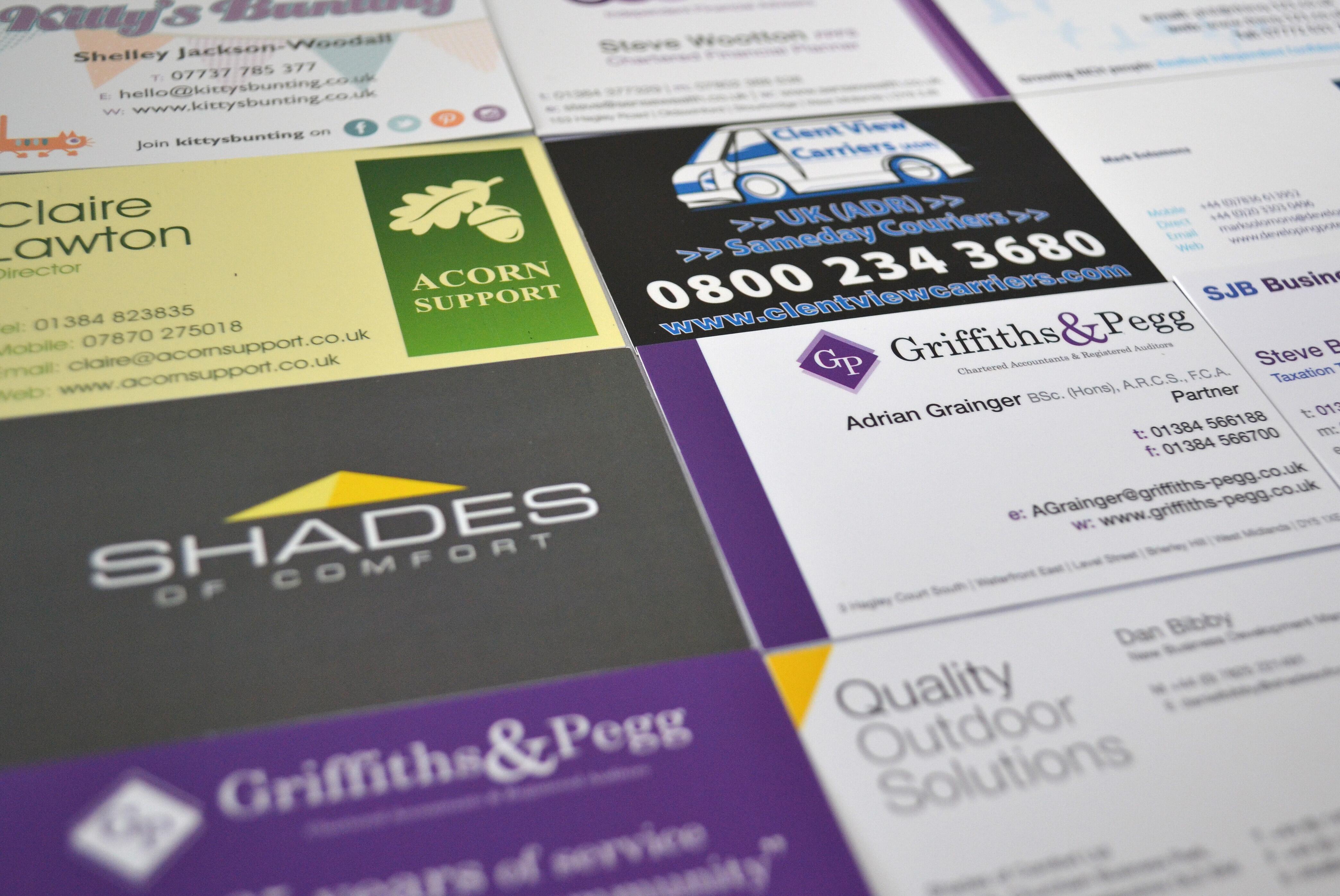 If you didn't know already, we offer FREE print setup and design, plus FREE UK delivery. Remember also, the more custom printed business cards you order, the lower the price becomes for each one.
Using custom printed business cards is one of the most efficient ways for businesses to promote their product. Not only does this form of advertising provide cost effectiveness, but it also builds relationships between buyers and sellers and improves brand recognition. All this whilst helping set yourself apart from competitors and make statements about who and what type of company is being represented! All in all – custom printed business cards should be part of every companies marketing strategy, so order yours today.