Promotional custom printed lanyards are a great way to get the word out about your business, organisation or event. Not only do they look great, but they are also incredibly practical and can be used as a useful tool.
Our custom printed promotional lanyards are an affordable option for promoting your business or event without breaking the bank. We can ensure that your lanyard will last long enough for multiple uses, plus, you won't have to worry about spending extra money on printing as we do that completely FREE of charge.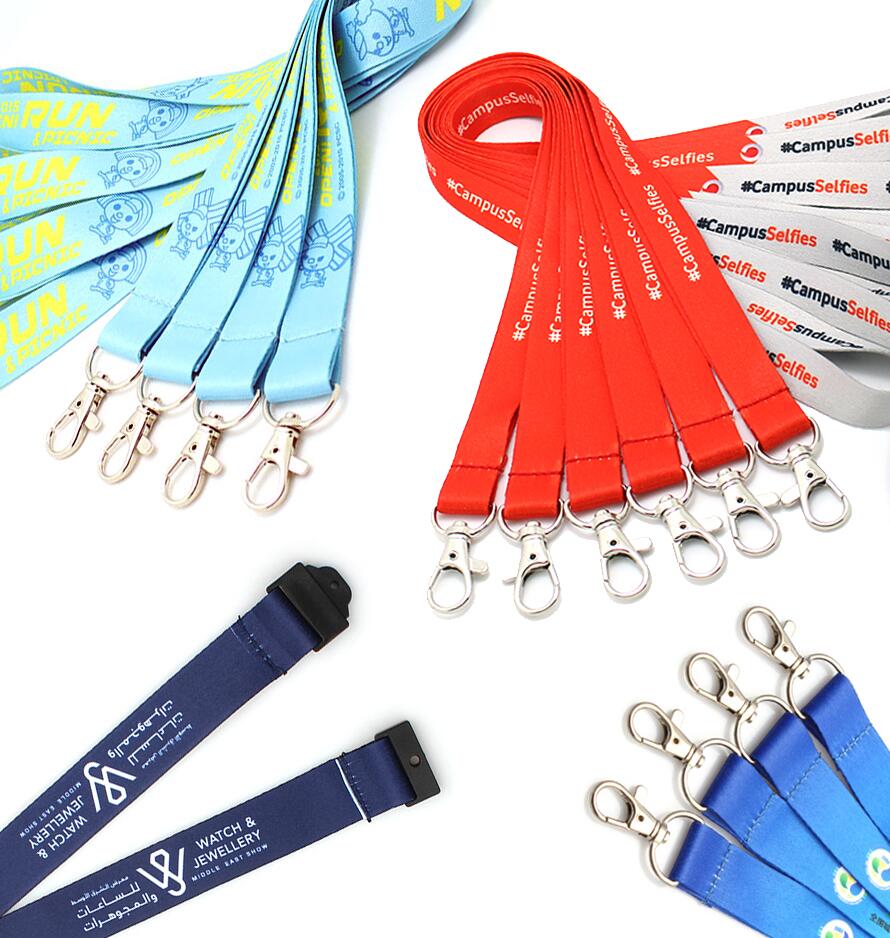 One of the biggest advantages of using promotional custom printed lanyards is that they are visible! Your customers will always have these items around their neck so whenever someone looks at them, they will see your company name and branding which helps increase visibility for your business!
With custom printed promotional lanyards, you have complete control over the design process which means that you can create something truly unique that reflects your brand's identity. You can choose from a variety of colours, fonts, logos, slogans and more, to create a product that is eye-catching and memorable.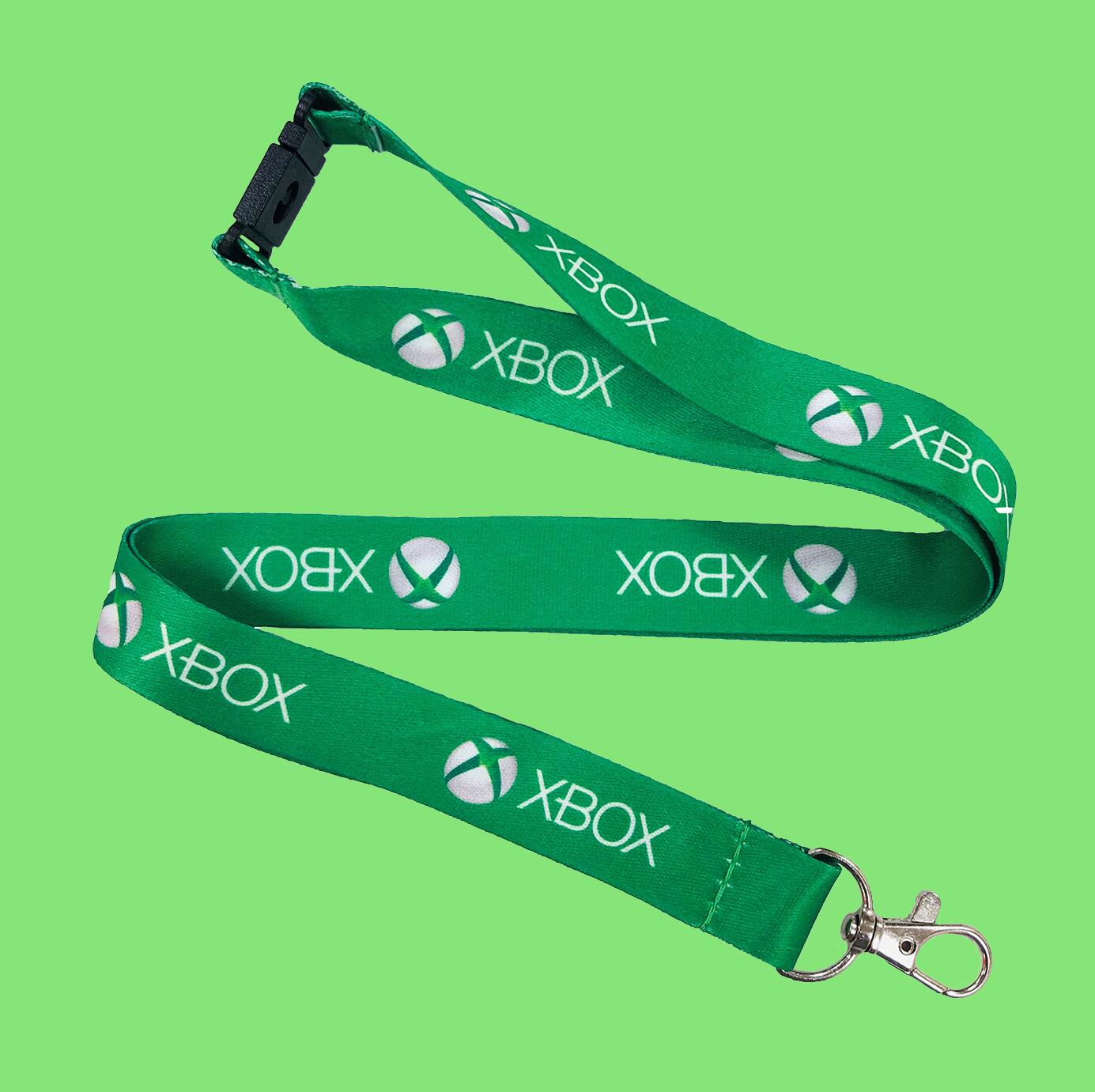 In addition to being an effective advertising tool, custom printed promotional lanyards also serve an important purpose: they provide an easy way to keep track of important items such as keys or IDs, while keeping them secure around the neck. This makes them ideal for events where there may be lots of people coming and going at once such as trade shows or conferences.
Custom printed promotional lanyards help build brand recognition – wearing one is like wearing a walking advertisement for your company which helps build brand recognition with existing and potential customers.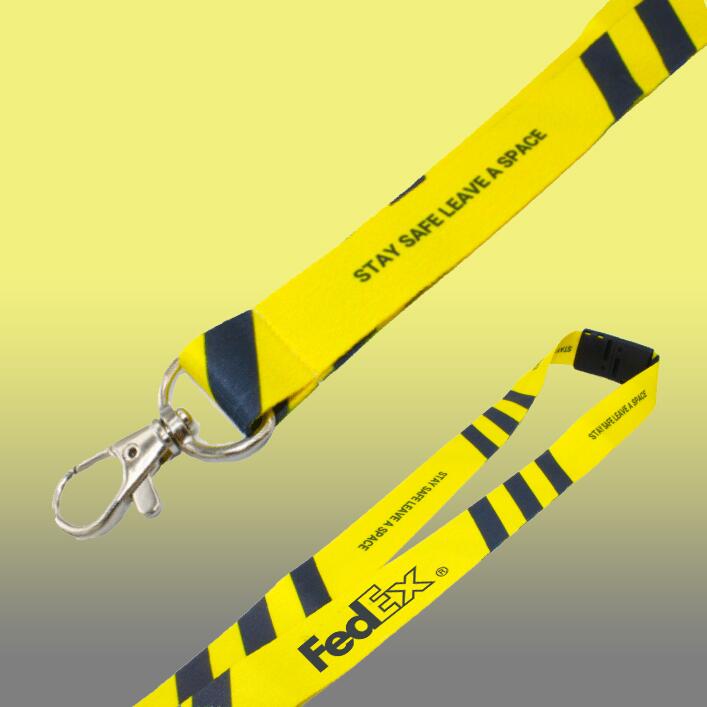 If you didn't know already, we offer FREE print setup and design, plus FREE UK delivery. Remember also, the more custom printed promotional lanyards you order, the lower the price becomes for each one. Bonus!
So, if you're looking for a creative way to get the word out about your next big event or promotion, then order our custom printed promotional lanyards. You won't regret it!