Don't settle for plain pencils when you can use promotional custom printed pencils to advertise your business. These promotional pencils are sure to make any company, or event, memorable and will leave a lasting impression on all of your customers.
Promotional custom printed pencils are one of the most cost-effective ways to advertise your brand and they are also incredibly durable. The fact that they last longer than other promotional items means you won't have to replace them as often, saving you time and money in the long run.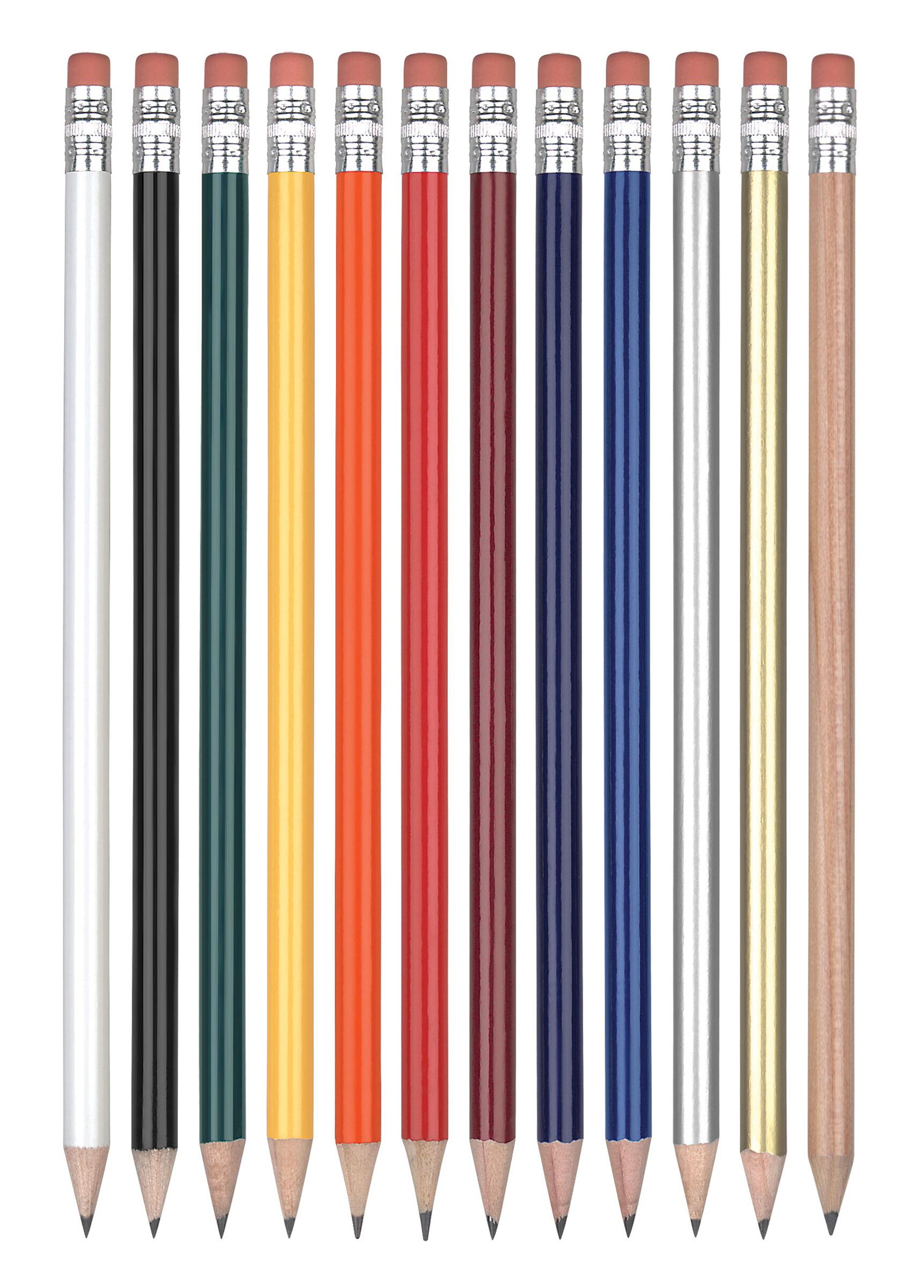 From colouring pencils and wax crayons sets, to stylish soft feel metal pencils, our range is a must have for your business brand logo to be seen. With such a selection to choose from, you are spoilt for choice. Order one style, or every style, with your business details printed on to each and every single one of them, you can't go wrong.
When it comes to promotional products, custom printed pencils are definitely among the most practical. Everyone needs a pencil to hand in their business, school, college or homelife, so let your custom printed pencil be the pencil they choose.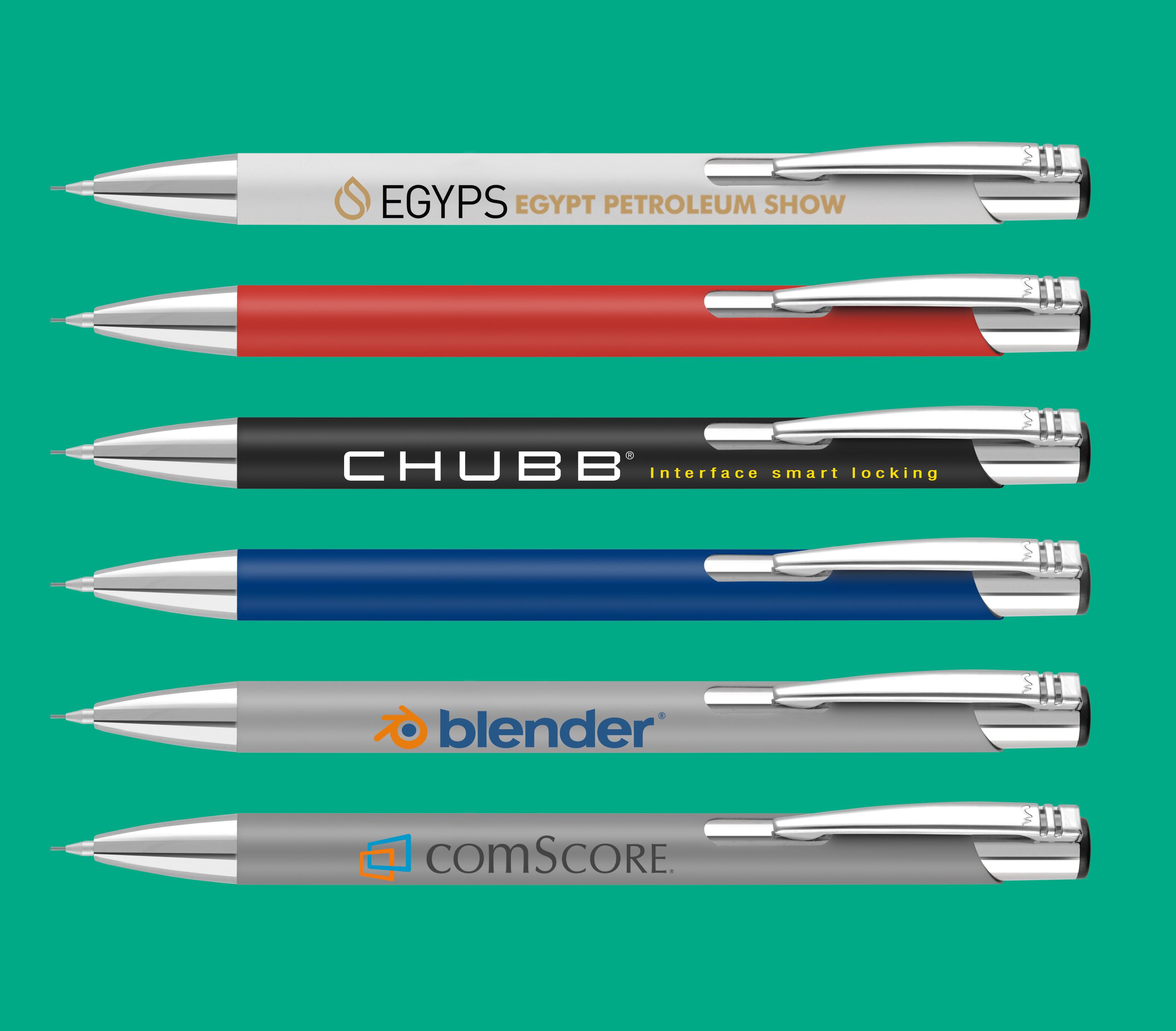 Promotional custom printed pencils are incredibly affordable, so you can buy in bulk and get more bang for your buck. Additionally, because these items generate repeat exposure through continued use by customers (and potentially others who witness its use), businesses will see a return on investment quickly!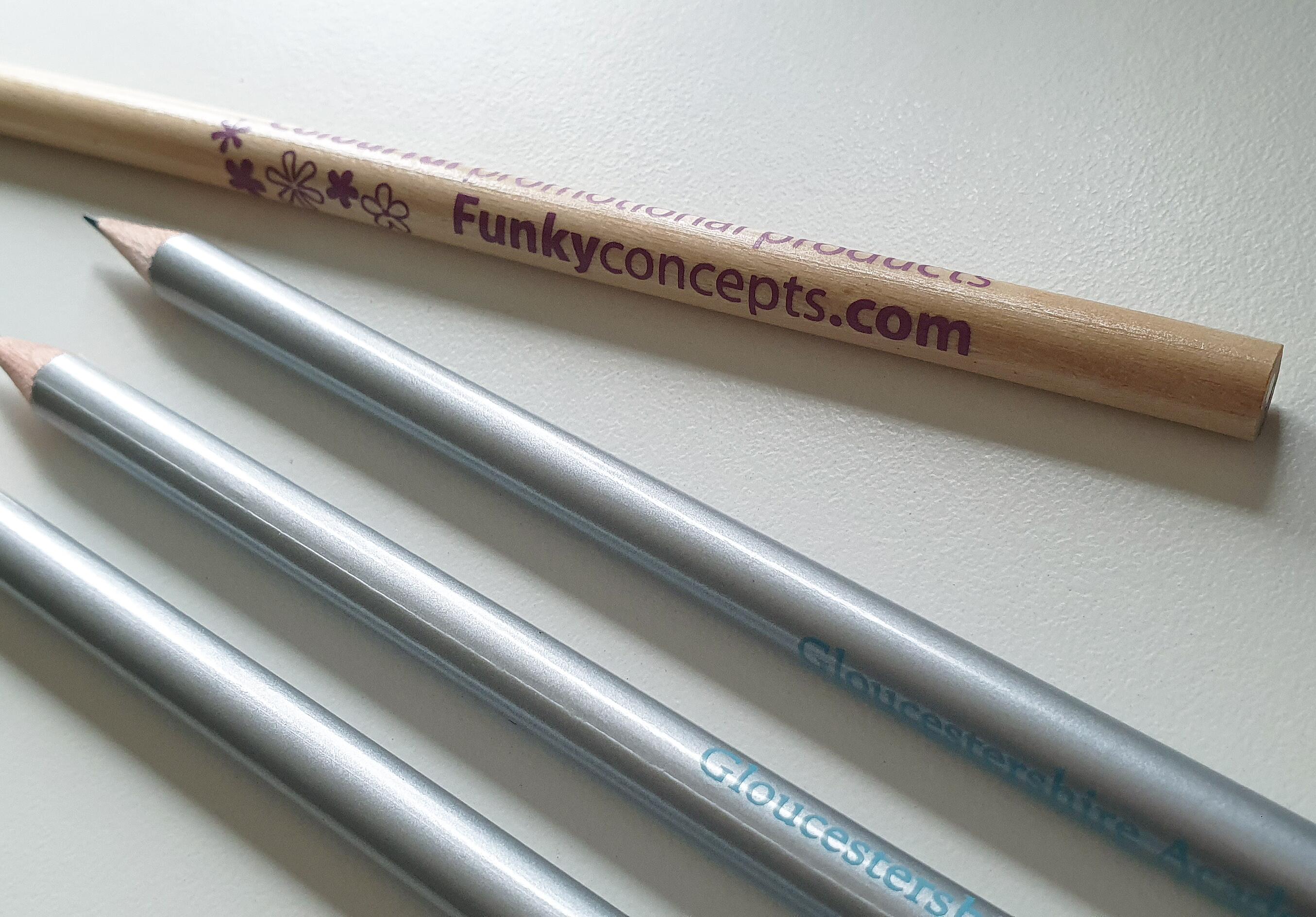 If you didn't know already, we offer FREE print setup and design, plus FREE UK delivery. Remember also, the more custom printed promotional pencils you order, the lower the price becomes for each one.
Custom printed pencils are perfect for any occasion—from corporate events, parent networking meetings to school fayres. They can be used as prizes at events or giveaways at trade shows. The list is endless!
'Pencil' in a date to order yours TODAY!