We offer a select range of custom branded coasters to suit all business budgets and their advertising needs.
Our collection includes various styles of coasters, from cost effective custom printed plastic insert coasters, traditional pulp board beer mat coasters, printed recycled car tyre brite mat coasters and hardtop laminated foam backed coasters– all branded with your design.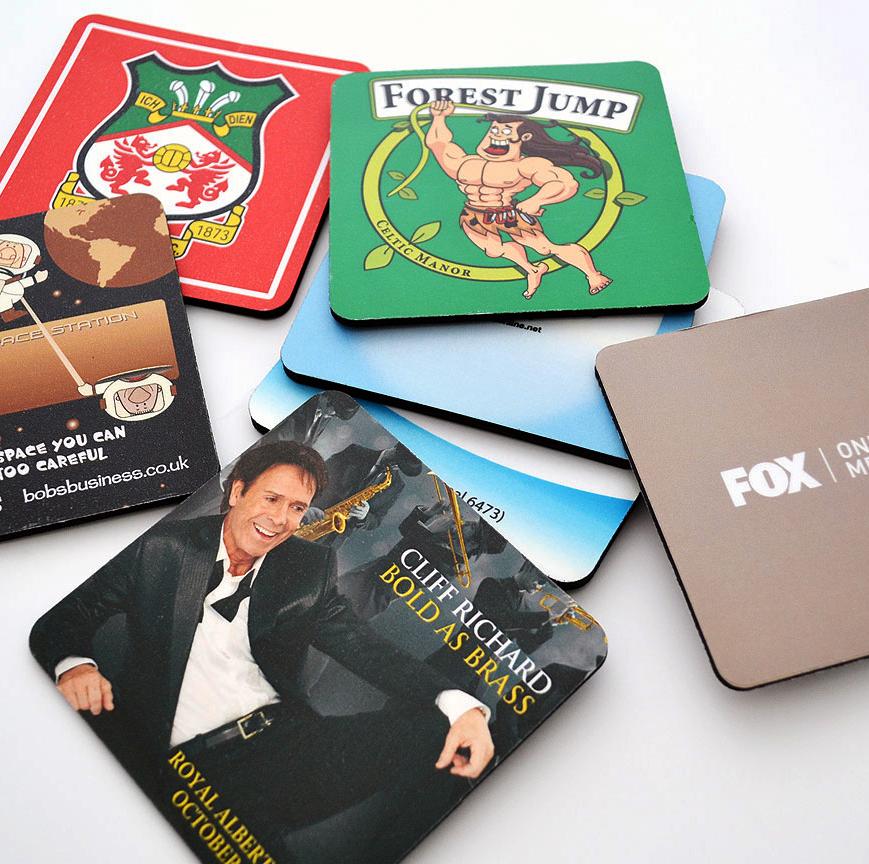 Our promo coasters have a universal appeal and are practical, low-cost advertising products that can be used as corporate giveaways at your next trade show, exhibition, conference of event.
Our range of custom printed coasters are also great for mail out campaigns – being light and small enough to fit through every letterbox.
Businesses of all sizes use custom branded coasters to promote and raise awareness of their company, its products and their services.
Personalised printed coasters ensure your advertising message gets repeated exposure on a daily basis in the office or at home, on the counter top or on top of the recipients desk 24/7.
Our coasters have durability over time and provide guaranteed longevity for your promotional message.
Personalise your very own branded company coaster with photos, logos and your contact, social media details, website info and any other information you wish to add to the coaster design. (i.e. QR codes, discount offers, voucher codes, list of services etc.)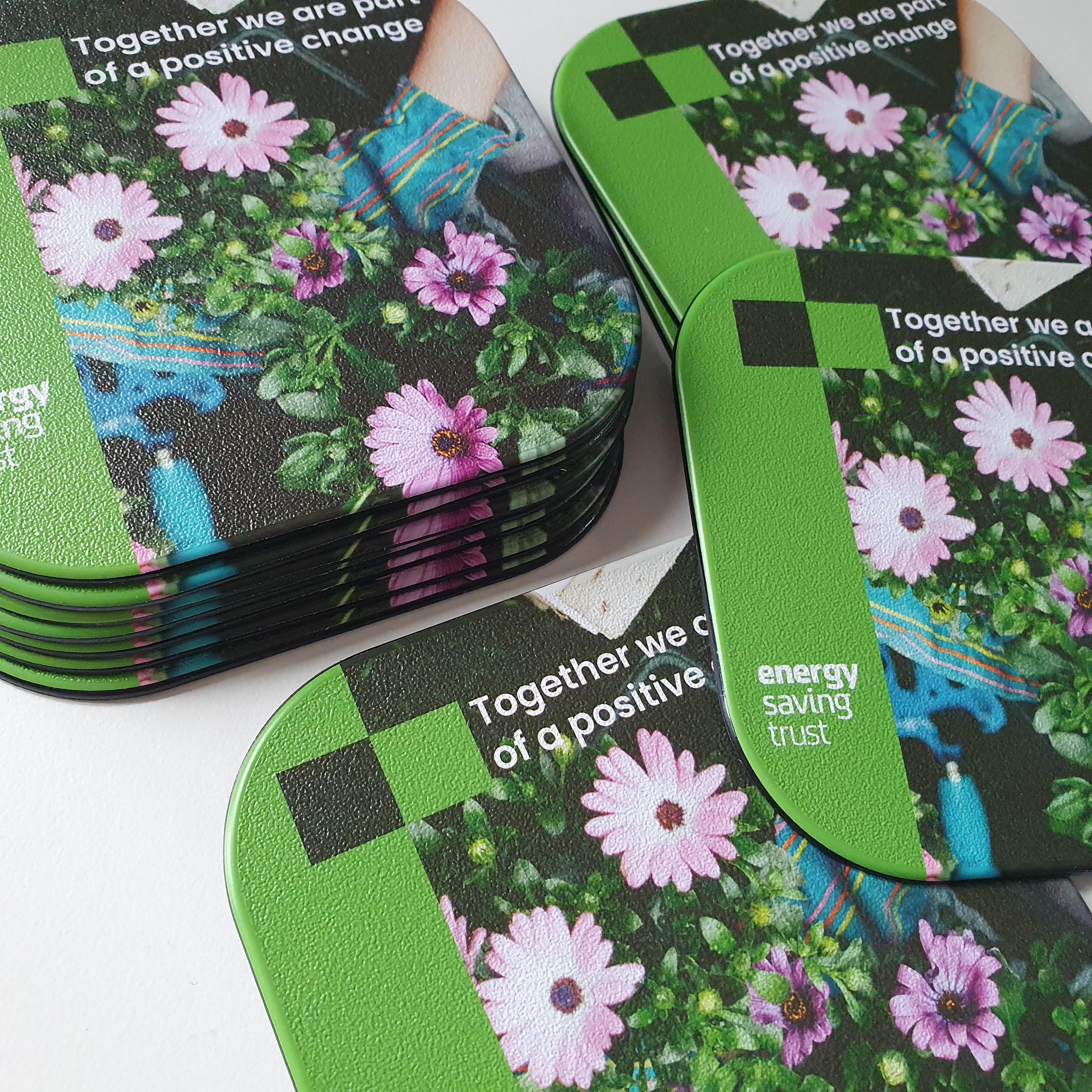 Why not take a look at the below frequently asked questions to find popular answers on our range of promotional printed coasters?
What is the best-selling and most popular promo coaster you can produce?
Our UK manufactured foam backed hard top coaster is our most popular printed drinks mat followed by our brite mat recycled car tyre coaster.
What is the most durable style of coaster you offer?
Our UK made recycled tyre brite mat coasters are virtually indestructible under normal use and feature a unique chequered non-slip base.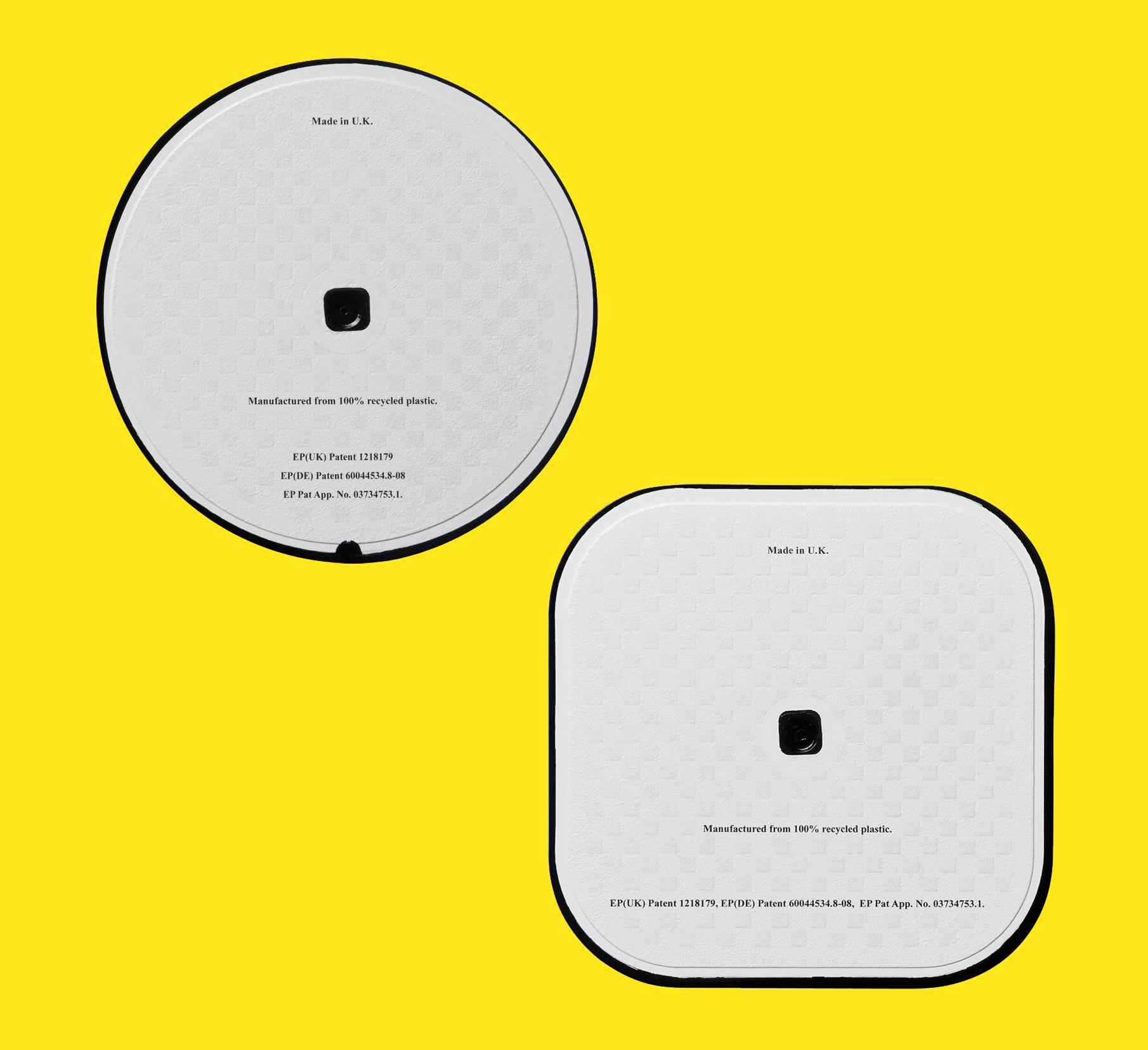 What is the lowest quantity of custom coasters you can offer?
We can produce a minimum order quantity of just 25 coasters on our full colour printed insert acrylic coasters
What is the most cost-effective promotional coaster you provide?
Depending on the quantity you need (and taking into account the more that are ordered in quantity the more cost effective the product will be) then our most cost-effective budget friendly coasters are our Biodegradable and recyclable beer mat coasters. These are printed on FSC certified super-absorbent specialist 1.2mm thickness wood-pulp board.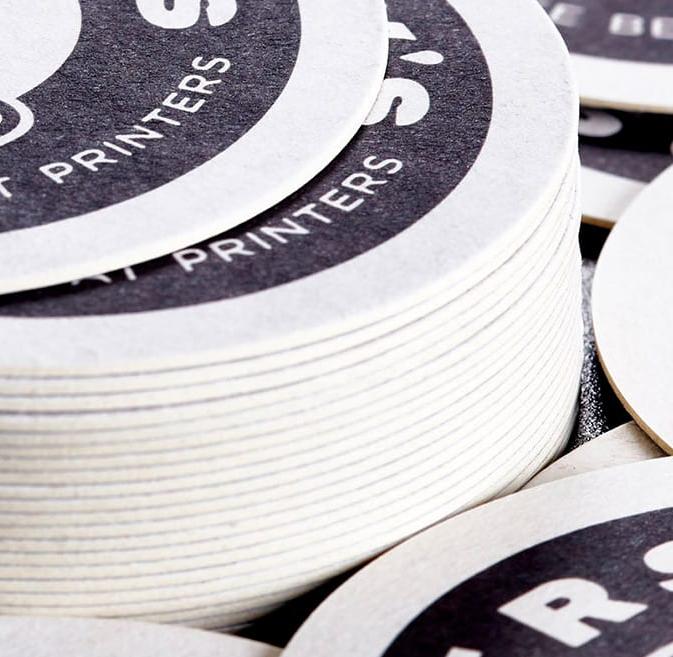 Do you offer an express production service or quick delivery on your branded coasters?
The quickest coaster we can produce within 5 working days are our hardtop laminated coasters with foam base. Available in both circular and square shapes. All of our coasters are produced in the UK ensuring the quickest possible delivery to you.
If there is a certain delivery date you need then just let us know in your order / enquiry.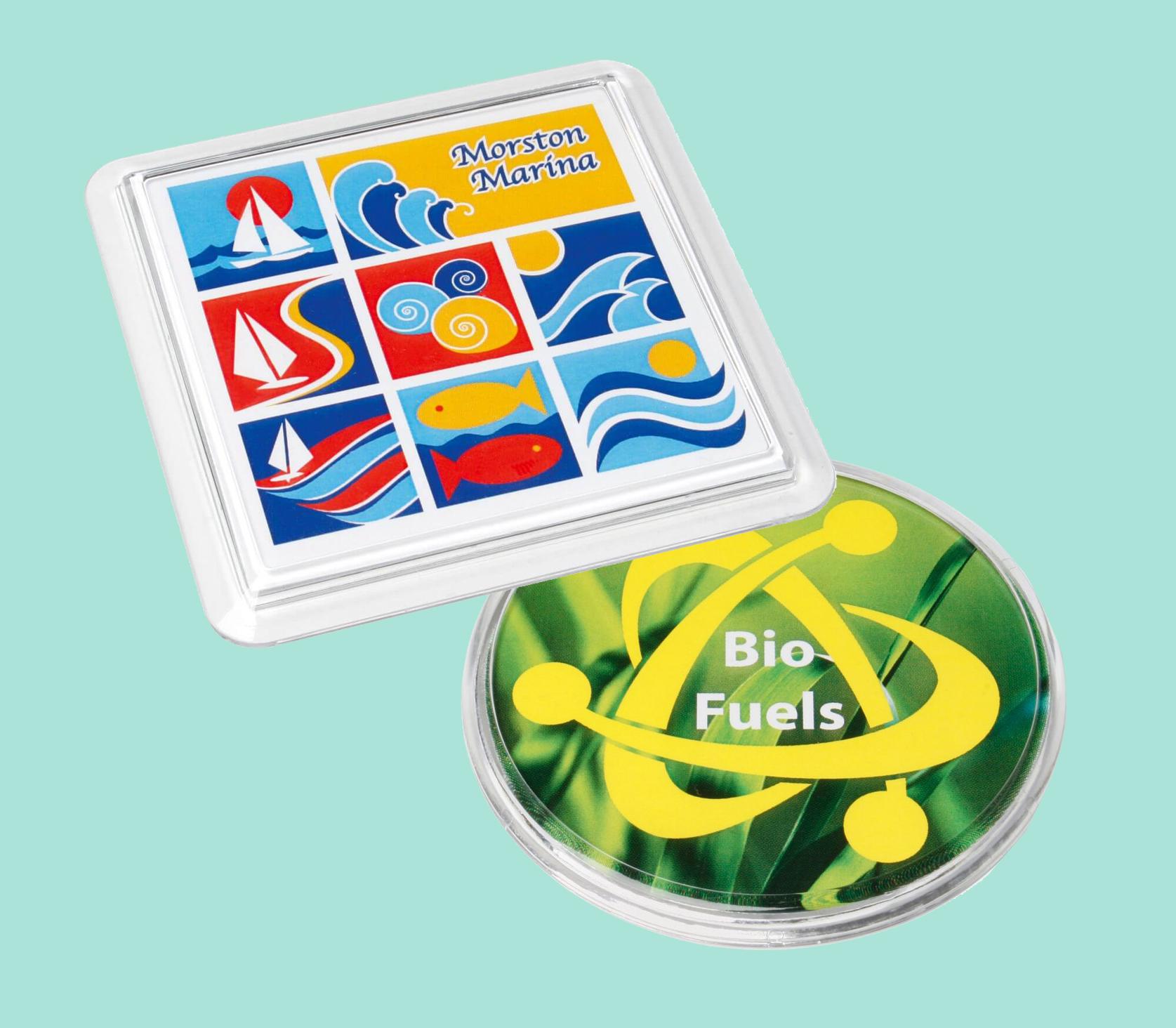 I hope you find this information useful – if you have any other coaster questions or if you need any help please contact us.
custom coasters, printed coasters, personalised coasters, custom beer coasters, customized coasters, customised coasters, business coasters, promotional coasters, branded coasters, budget logo coasters, custom branded drip mat, custom logo coasters, custom logo drinks mat, giveaway coasters, logo coasters, custom coasters, printed coasters, personalised beer mats, custom logo coasters, personalized coasters, custom beverage coasters, personalised coasters, personalised coaster set, logo coasters, personalised beer mats, printed coasters, personalised coasters, custom coasters, custom printed coasters uk, beer mats, promotional coasters uk, personalised beer mats uk, custom cup coasters, custom table coasters, customize your own coasters, business coasters, branded coasters, custom beverage coasters, custom business coasters, logo coasters, custom design coasters, recycled coasters, branded coasters uk, card coasters, branded drink coasters, personalised drink mats, promotional beer mats, personalised beer coasters, printed beer mats, bespoke coasters, bulk coasters, bespoke coasters uk, custom logo coasters, custom square coasters, personalised coasters cheap, personalized bar coasters, company logo coasters, design own coasters, bar coaster printing, personalized coaster set, print your own coasters, custom made coasters, personalized drink coasters, custom coffee coasters, personalized coasters for business, promotional coasters no minimum order, personalised coaster set, corporate coasters, logo printed coasters, company coasters, order coasters, colour coasters, order coasters online, wholesale printed coasters, custom coasters online, print your own beer mats, personalised beer matts, create your own beer mats, custom beer mats uk, beer mats uk, personalised coasters bulk,