Are you looking for a creative way to promote your event or business? Promotional custom printed button badges are the perfect way to advertise in style. Button badges are a great tool for marketing and advertising, and not only do they grab attention, but they're also inexpensive and versatile, plus they look great too.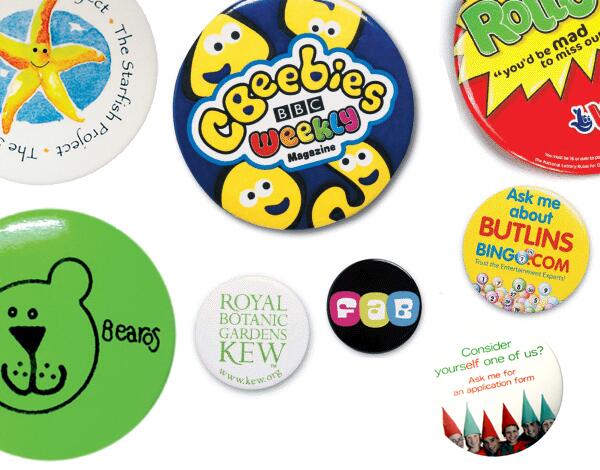 One of the great things about custom printed button badges is that you have complete control over your business logo design. You can choose from different sizes and colours to fit your logo best, and to make your brand stand out above the rest.
These promotional button badges are an incredibly cost-effective way to advertise your event or business, yet they still get your message across effectively. Plus, since they're small and lightweight, it's easy to distribute them at events or to post out. With positives like this, it's a no brainer but to order them today.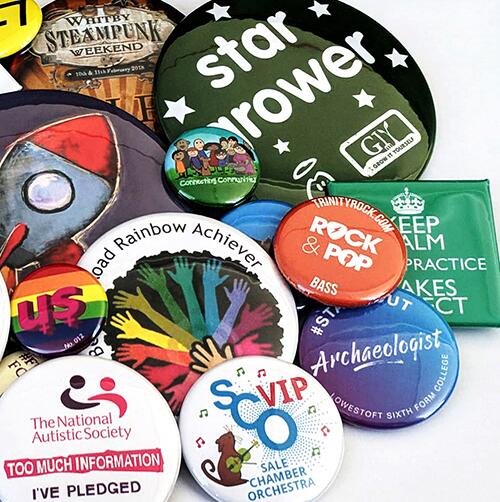 Whether they are for marketing, charity, awareness or just novelty ideas; with our promotional button badges you can have your custom printed brand logo on your very own button badge at a very low cost.
Button badges aren't just great for brand advertising – they can also be used as souvenirs for special events like weddings or anniversaries. You could even give out custom printed button badges as promo gifts or giveaways for completing surveys or participating in competitions! There really is no limit when it comes to how you use these merchandise items – so get creative to suit your business!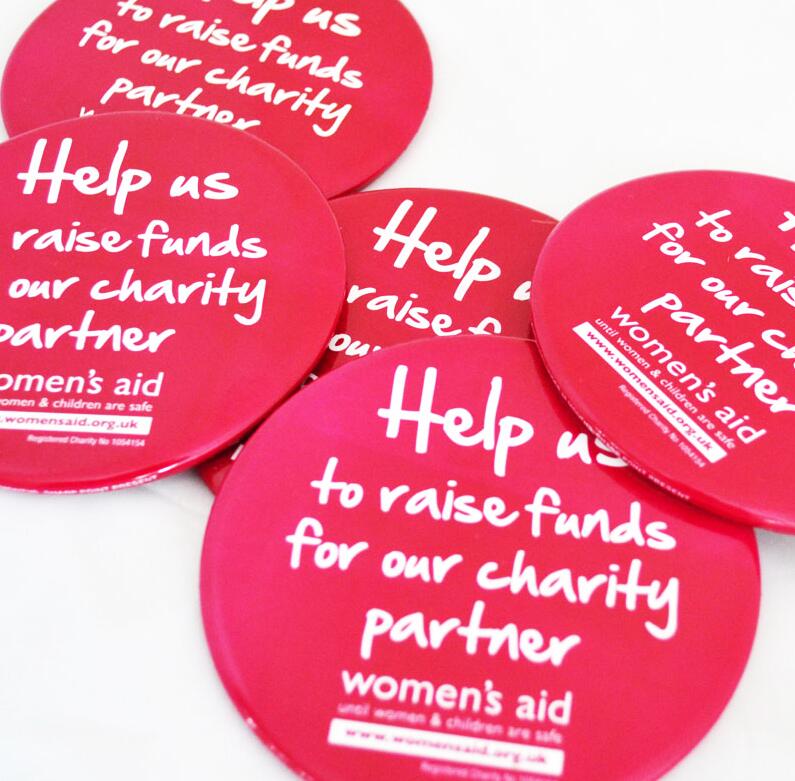 If you didn't know already, we offer FREE print setup and design, plus FREE UK delivery. Remember also, the more custom printed promotional button badges you order, the lower the price becomes for each one. Bonus!
Whether you want something simple and straightforward, or something more intricate and eye-catching, there's a custom printed button badge that will suit your needs perfectly – so order them today!