Promotional custom printed tape measures are the perfect choice for your business. Everyone needs to measure something at some point in their lives, making them incredibly useful. Plus, they make a great tool to keep handy in any pocket, office, toolbox or garage.
With promotional custom printed tape measures, you can add your company logo or branding message for maximum impact. This way, you can ensure that every time someone uses their tape measure, they will be reminded of your company!
Promotional custom printed tape measures are made from high-quality materials so they will last a long time and stay in good condition even after many uses. This ensures that you get the most out of your investment by having a long-lasting product that won't wear down easily over time. Plus, some of the tape measures we offer, have key rings attached so can be carried around wherever your customer goes.
Promotional printed tape measures are also incredibly cost-effective and offer great value for money as they provide excellent brand visibility at an affordable price point.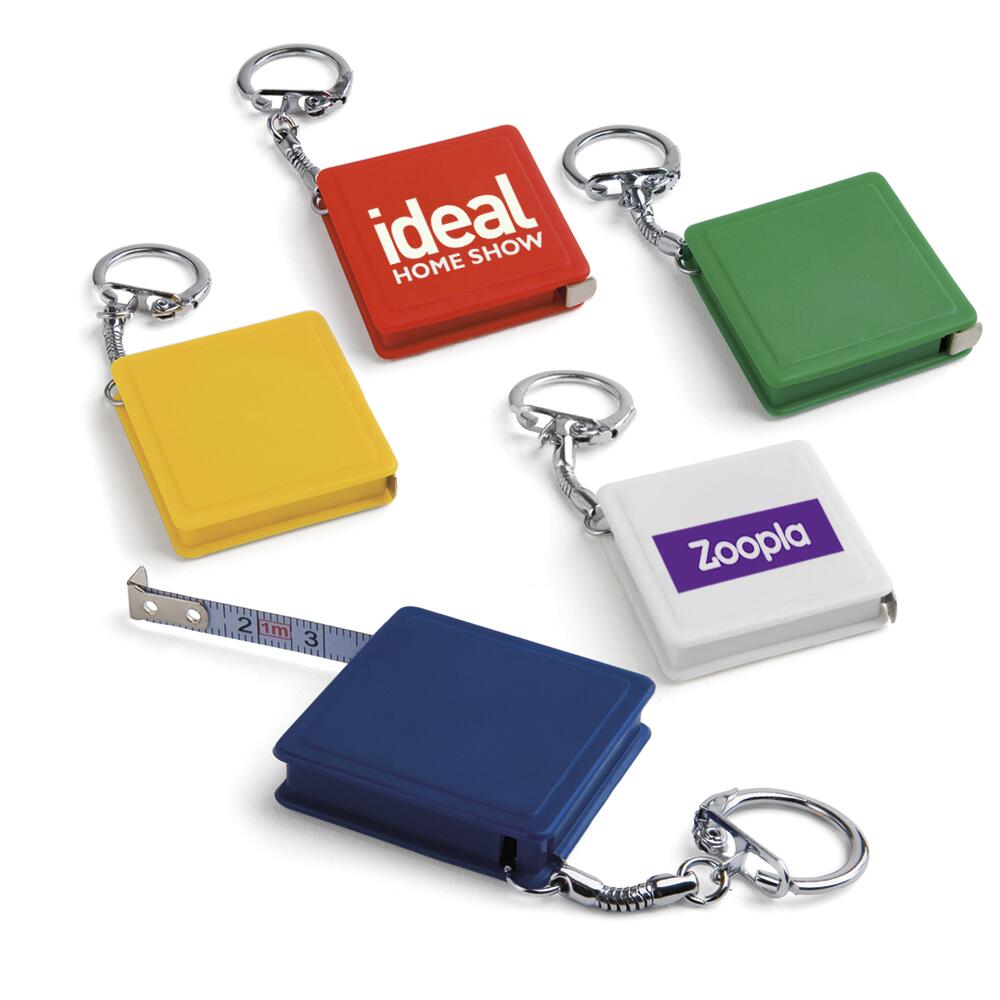 If you didn't know already, we offer FREE print setup and design, plus FREE UK delivery. Remember also, the more custom printed promotional tape measures you order, the lower the price becomes for each one.
Promotional custom printed tape measures are an ideal choice for your business looking for an advertising gift with maximum impact and utility factors. These tape measures are practical, customisable with your brand and cost-effective which makes them an excellent option for your business. So, if you're looking for a unique way to promote your business, consider ordering custom promotional printed tape measures today!