Custom printed promotional bunting is a fun and interactive way to get your brand logo and business message out there, as well as making a great impression on existing and potential customers. Bunting is an ever more popular way of advertising, so even more of a reason to choose it.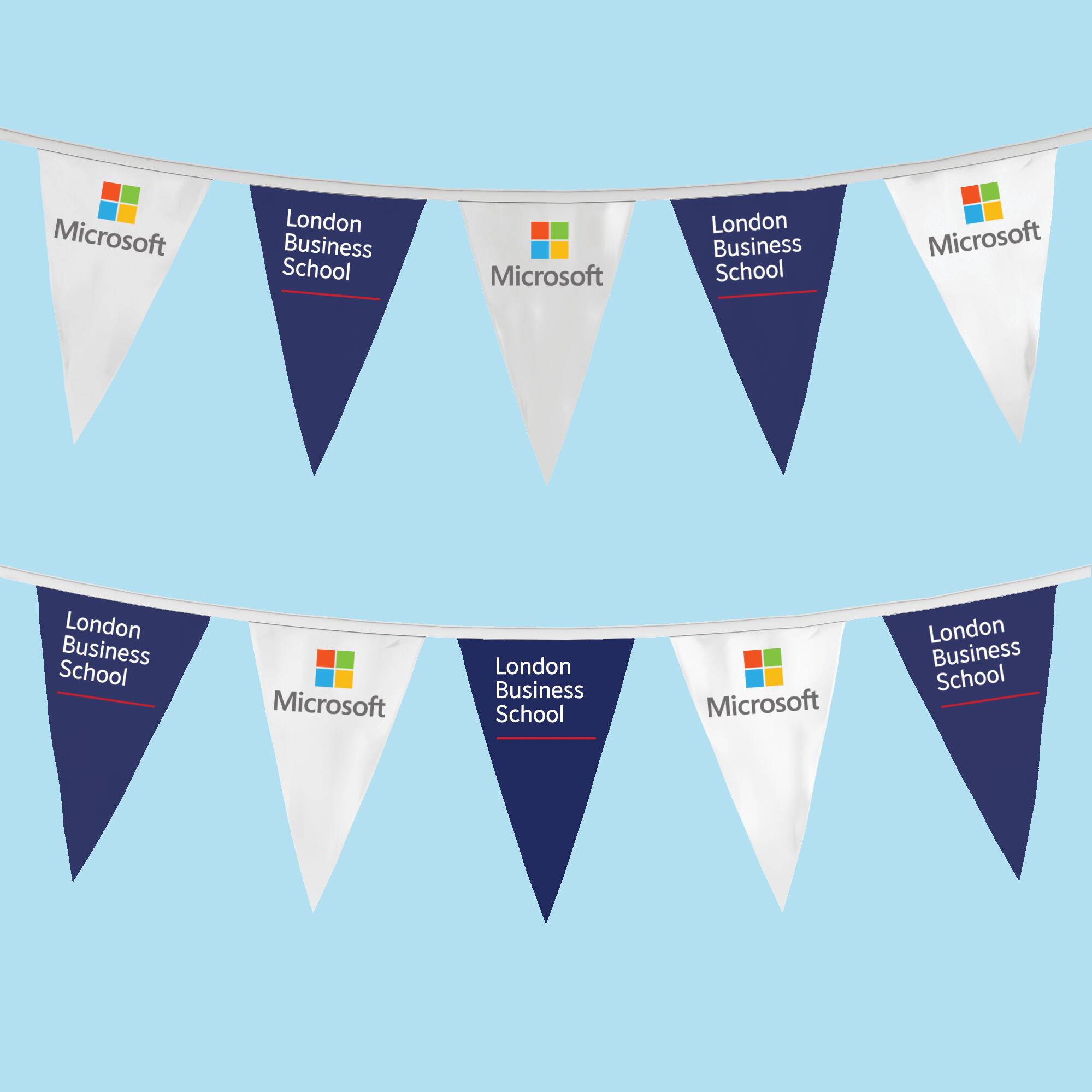 Custom printed promotional bunting has many advantages when it comes to advertising your event, business or promotion. It's a great way to create visibility and draw attention to your brand. The frequent exposure of promotional bunting creates a low-cost way of advertising and with our FREE custom printing, you can print anything from brand logos, slogans and images onto the flags that make up the bunting. This makes it possible to have customised brand messages on each flag in order to better reach your target audience. Furthermore, having colourful bunting is more likely to catch people's attention since they're so attractive compared with plain banners and signs.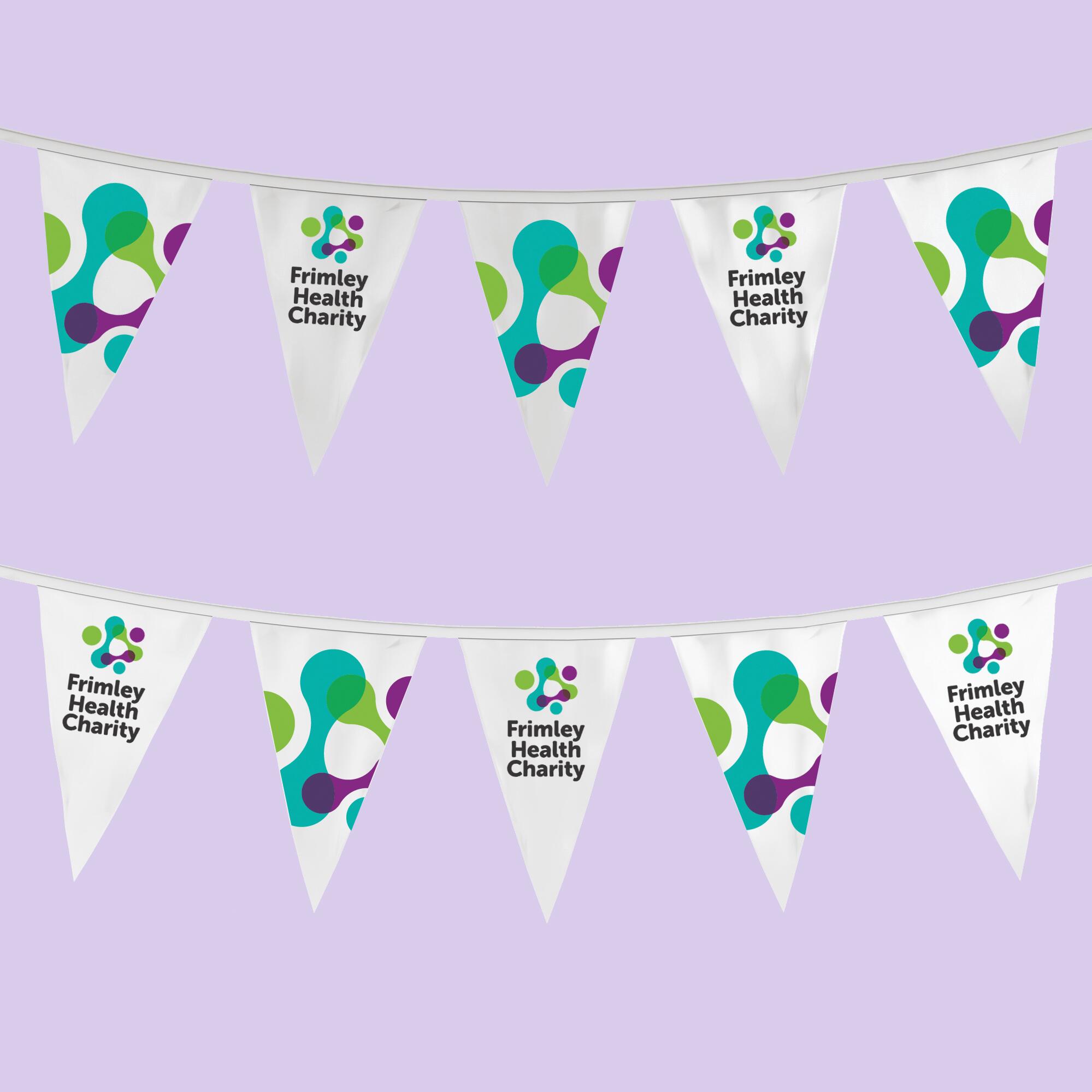 Our custom printed promotional bunting can be hung indoors or outdoors depending on where you want to showcase them. The synthetic flags that make up the bunting are waterproof resistant, so you haven't got to worry about those rainy days, which makes them incredibly durable and versatile. Plus, because they are lightweight and portable, they are easy to transport from one place to another if needed.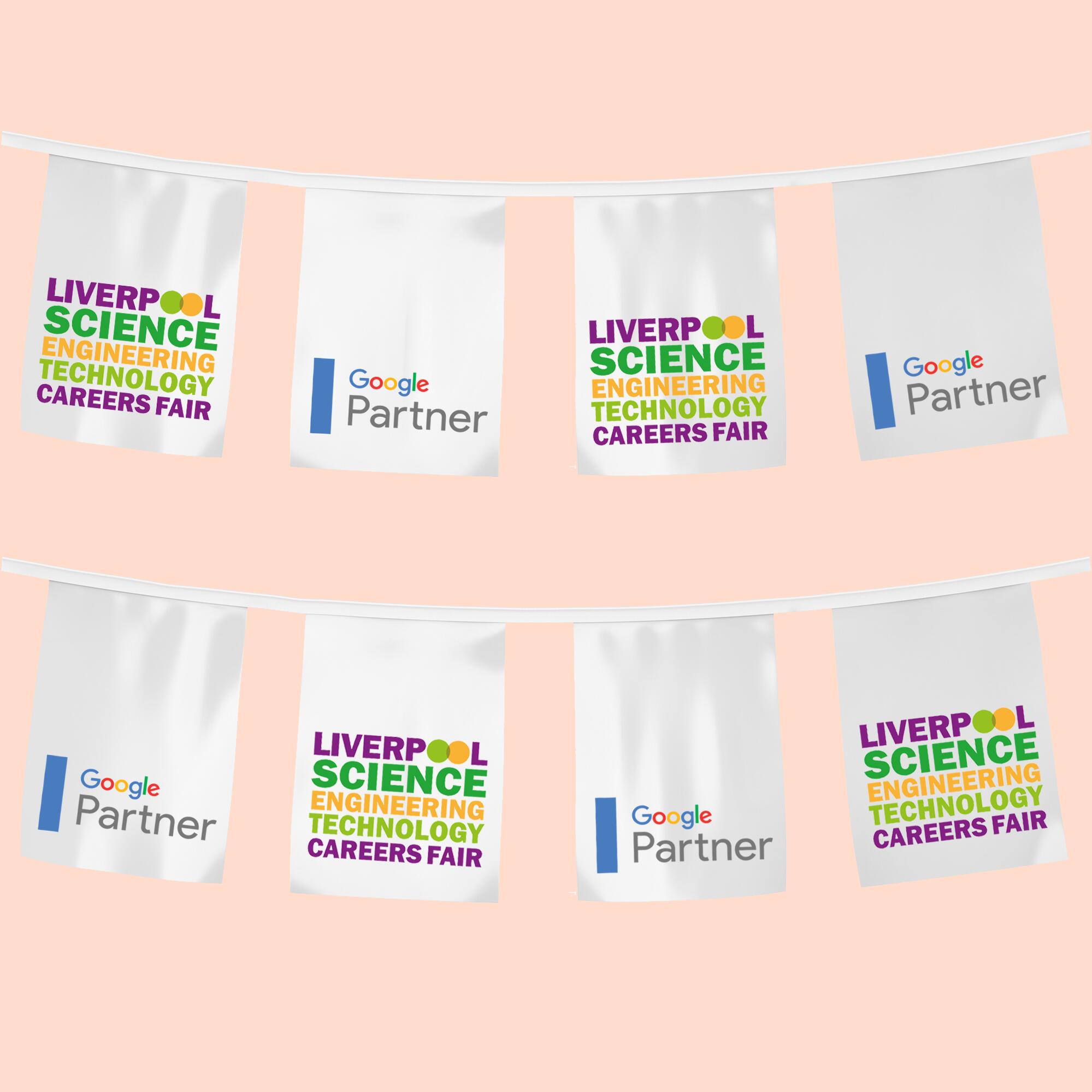 If you didn't know already, we offer FREE print setup and design, plus FREE UK delivery. Remember also, the more custom printed promotional bunting you order, the lower the price becomes for each one.
Promotional custom printed promotional bunting is the way towards making a lasting impression on existing and new customers, so start exploring our bunting options today!