If you are looking for a way to get your business name out there and make it easily portable, then promotional custom printed travel mugs are the perfect solution. These travel mugs have become increasingly popular over the years as an advertising gift, because they offer so many benefits.
One of the greatest advantages of promotional custom printed travel mugs is their durability. This makes them ideal for busy commuters or travellers who need something strong and dependable to carry around with them all day long. Plus, if your travel mug is branded with your business logo or message, it will be seen by many people!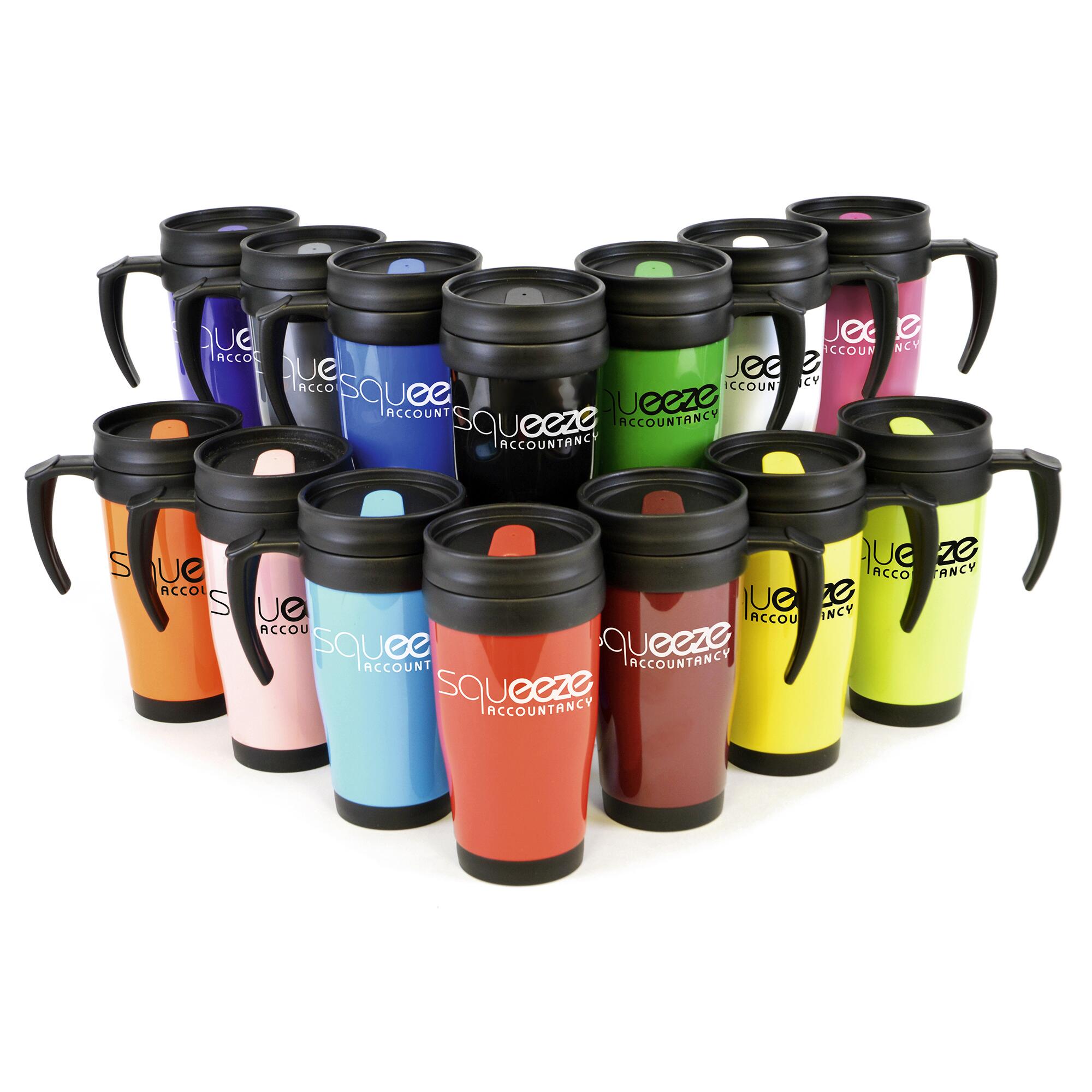 We have a range of promotional custom printed travel mugs that come in many colours, including stainless steel, so they will look stylish enough to be used on-the-go while still being functional enough to use, making them attractive choices for potential customers. As a bonus, each of our travel mugs is ideal for food, as well as liquid.

Another great reason why you should consider ordering promotional custom printed travel mugs is because they are cost effective. You can purchase our high-quality travel mugs at affordable prices which means that you don't have to break the bank in order to advertise your business effectively! Plus, since the longevity of these products is so great, you can ensure that your brand logo or business message will remain visible for years to come!

Custom printed travel mugs are also beneficial from an environmental standpoint, because they help reduce single-use plastic waste. Since these items are reusable, they help minimise waste while still providing customers with useful items that they can use again and again, therefore making it a win-win situation!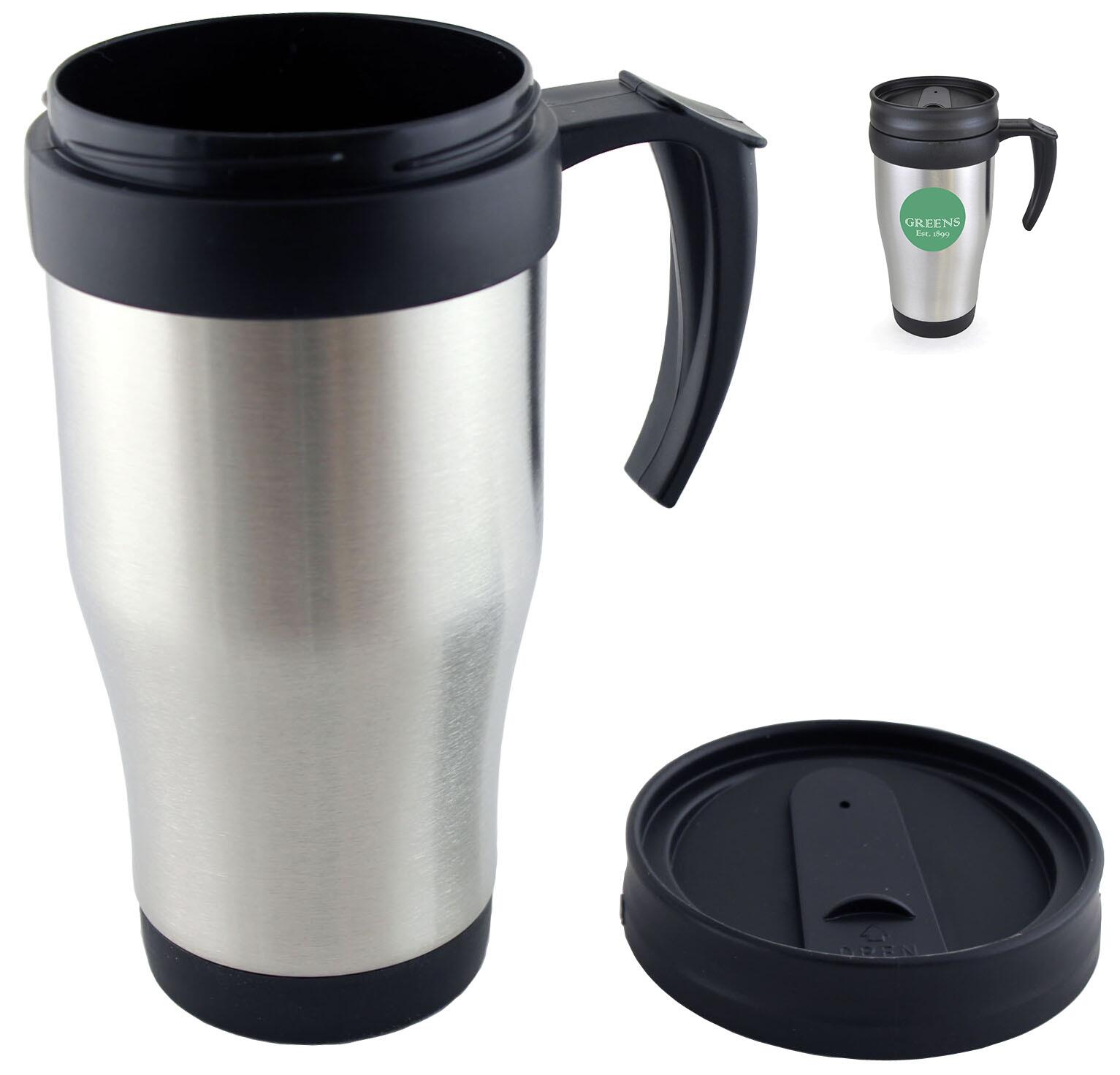 If you didn't know already, we offer FREE print setup and design, plus FREE UK delivery. Remember also, the more custom printed promotional travel mugs you order, the lower the price becomes for each one.

So, to conclude, if you want to increase brand visibility while still being environmentally friendly, then investing in promotional custom printed travel mugs is definitely worth considering! These items offer numerous benefits such as durability, uniqueness, cost effectiveness and aesthetics, which makes them ideal for your business looking to gain exposure through advertising. So, what are you waiting for? Start ordering from our range of promotional custom printed travel mugs today!