Reusable Metal Bottles: The Perfect Way to Keep Warm and Help Mother Nature Too
Promotional custom printed reusable metal bottles are the perfect way to keep warm and cozy on those chilly days and nights, and to get your business branding out there. Not only are they great at keeping your drinks and soups warmer for longer periods of time, but they are also stylish with a range of colours to choose from to help promote your business. With everyone wanting one, add your logo branding to create a positive impact on your business.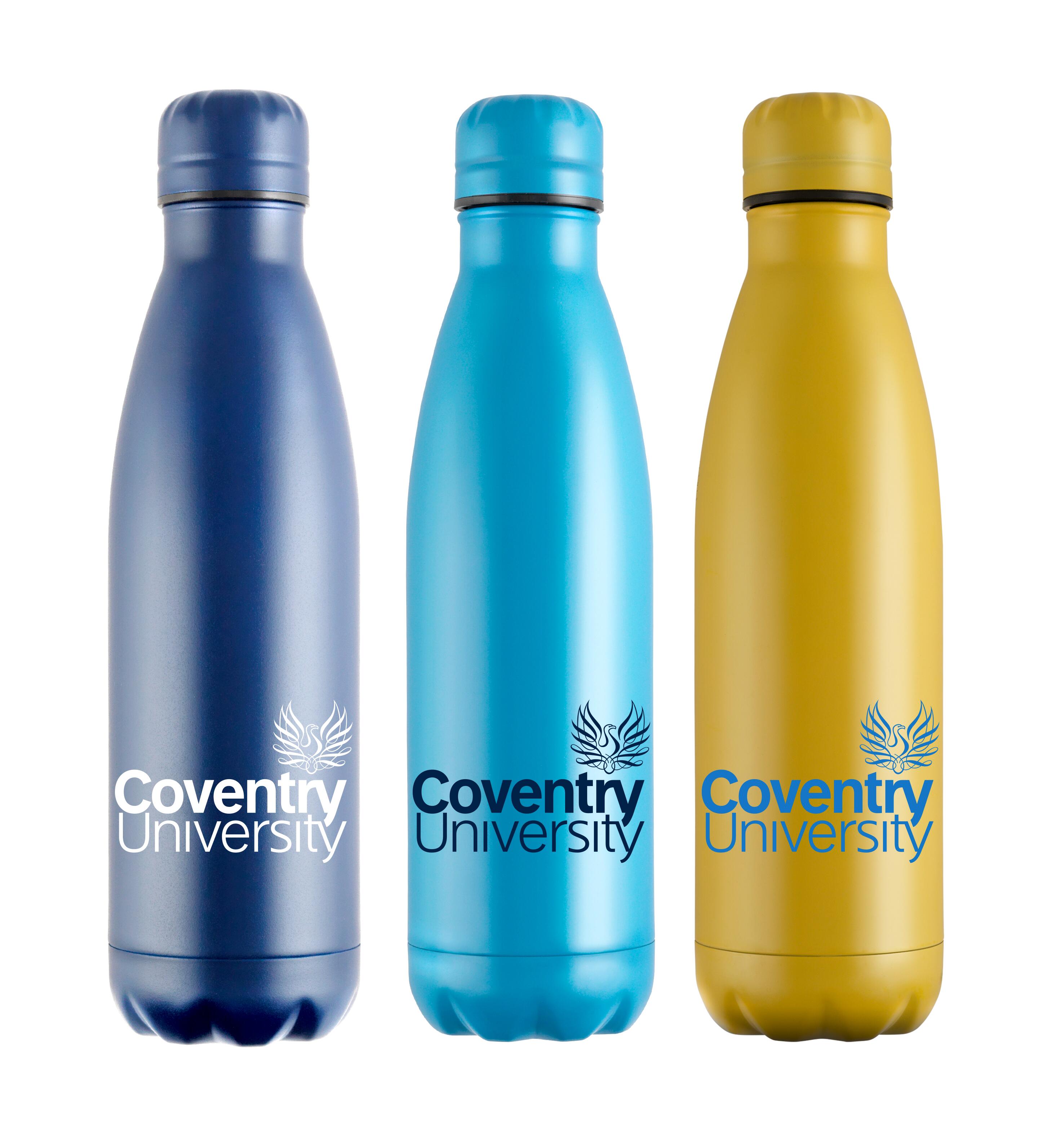 These custom printed reusable metal bottles are made from stainless steel and are much more durable than plastic or paper cups. Therefore, with your promotional message on each one, your business details will be seen everywhere your customer goes.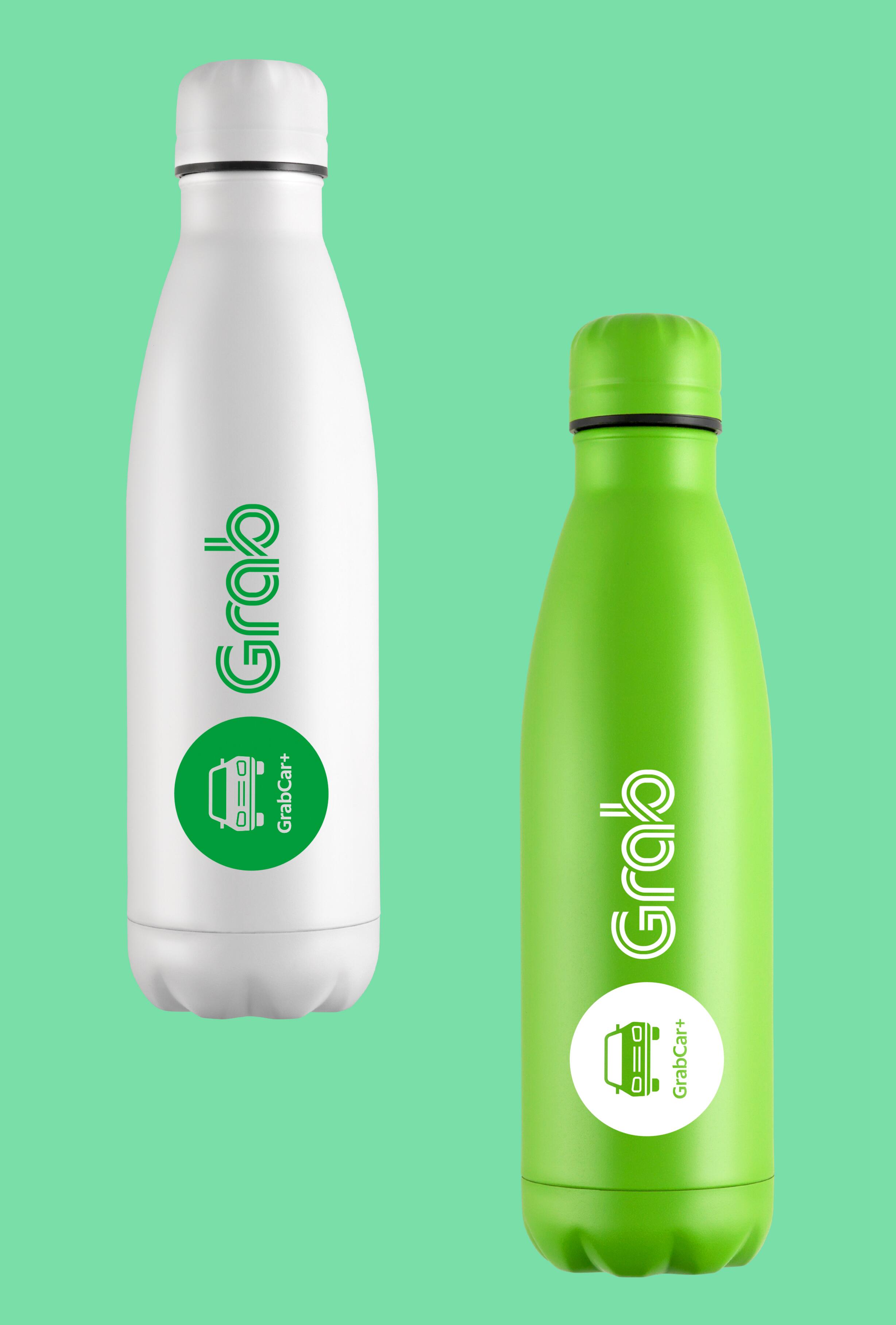 Another benefit of using our custom printed reusable metal bottles is that they are environmentally friendly. Unlike plastic or paper cups which have to be thrown away after a single use, reusable metal bottles can be used again and again without any waste. Using them again and again, means people seeing your business branding again and again too. With this environmentally friendly benefit, you don't have to worry about contributing to landfill waste every time you use them – something which is becoming increasingly important in today's society, and a major benefit to your customers knowing that they have chosen the best product they can.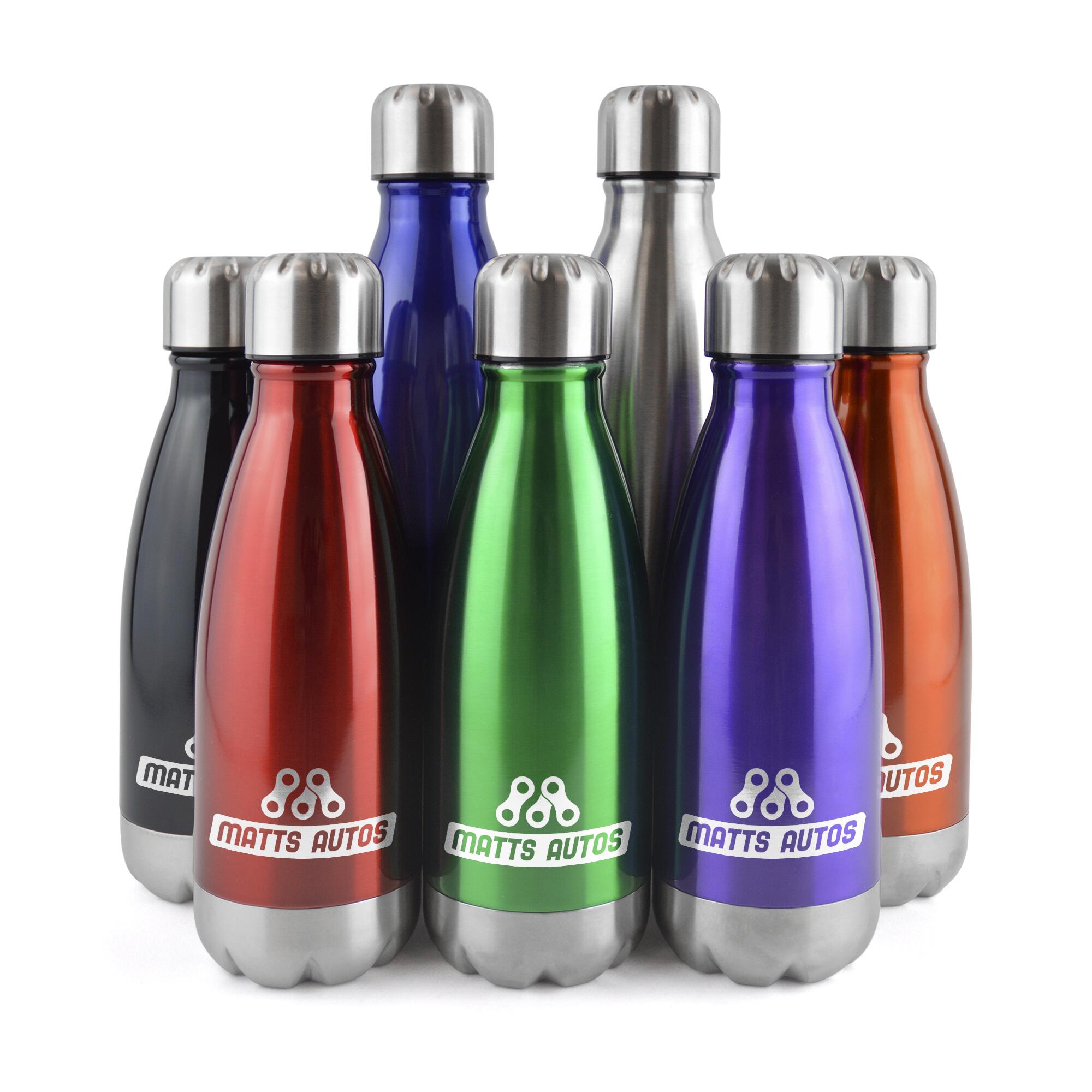 If you didn't know already, we offer FREE print setup and design, plus FREE UK delivery. Remember also, the more custom printed promotional reusable metal bottles you order, the lower the price becomes for each one!
Custom printed reusable metal bottles come in a variety of styles and colours to fit perfectly with your branding! They are lightweight and easy to carry around with you wherever you go, so if bottles are on the go, it means your business brand is on the go too!