With the ongoing Covid-19 crisis and advent of mandatory mask and face cover wearing in shops and public spaces many questions are still being asked as to whether the user that frequents such space should be wearing a face covering or mask or is legally exempt from wearing a mask or covering, especially when it comes to those in the category of vulnerable persons in society.
Take a look at our stay safe range of button badges that help avoid that awkward conversation (and sometimes unnecessary confrontation) being had.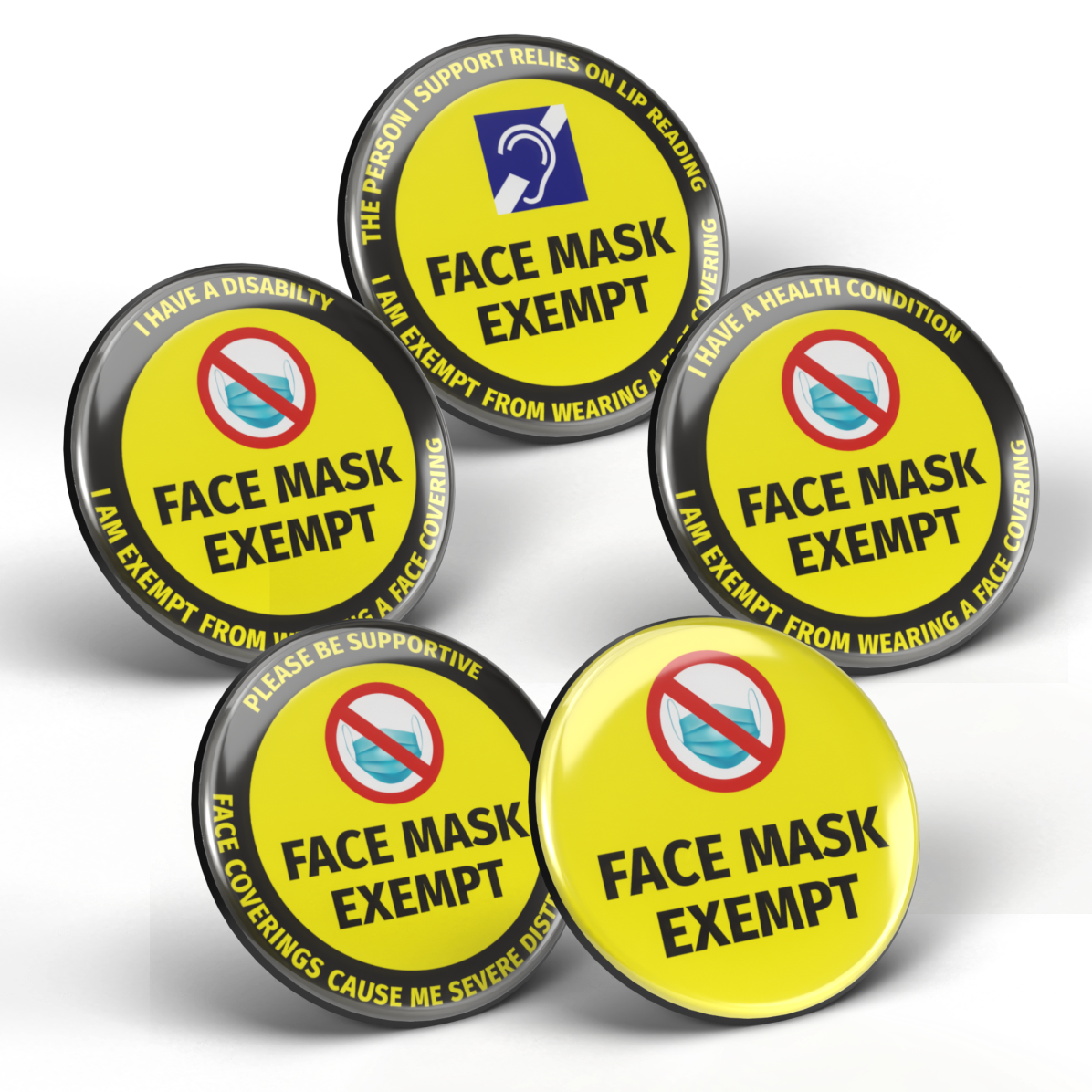 These are a range of designs that incorporate the idea of being exempt from wearing a mask or face covering and on the other hand on the other set of badge designs remind people to wear a face covering or mask in their premises. Again enforcing the mask as a mandatory requirement to enter such premises.
These unique designs can be incorporated onto any size or shape of our button badge range but we recommend sizes of 45mm+ for maximum impact at first glance so are easy to spot at a distance.
This range of square, circular or oblong button badges are lightweight and easy to clean with anti-bacterial spray as well.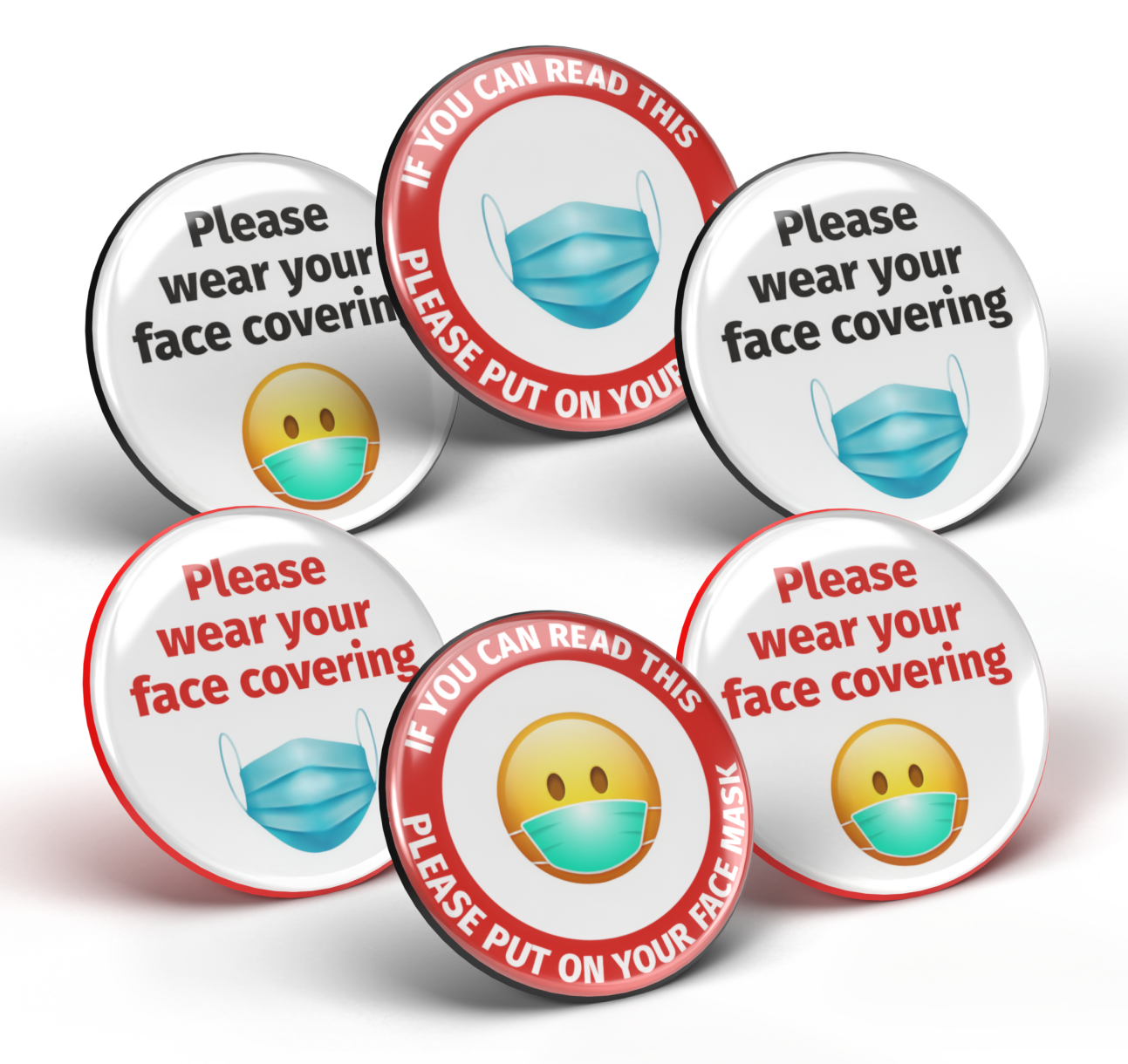 Many Charities, councils and public service bodies that assist people with disabilities such as those in society who are deaf or are hearing impaired and need to lip read or those who are visually impaired or blind and vulnerable are actively ordering this product to help avoid awkward questioning.
Our badge designs can also incorporate your message for reminders of stay safe, stay alert, social distancing and hand washing/hand sanitising along with any other covid-19, coronavirus slogan you may require to be branded onto your button badge design.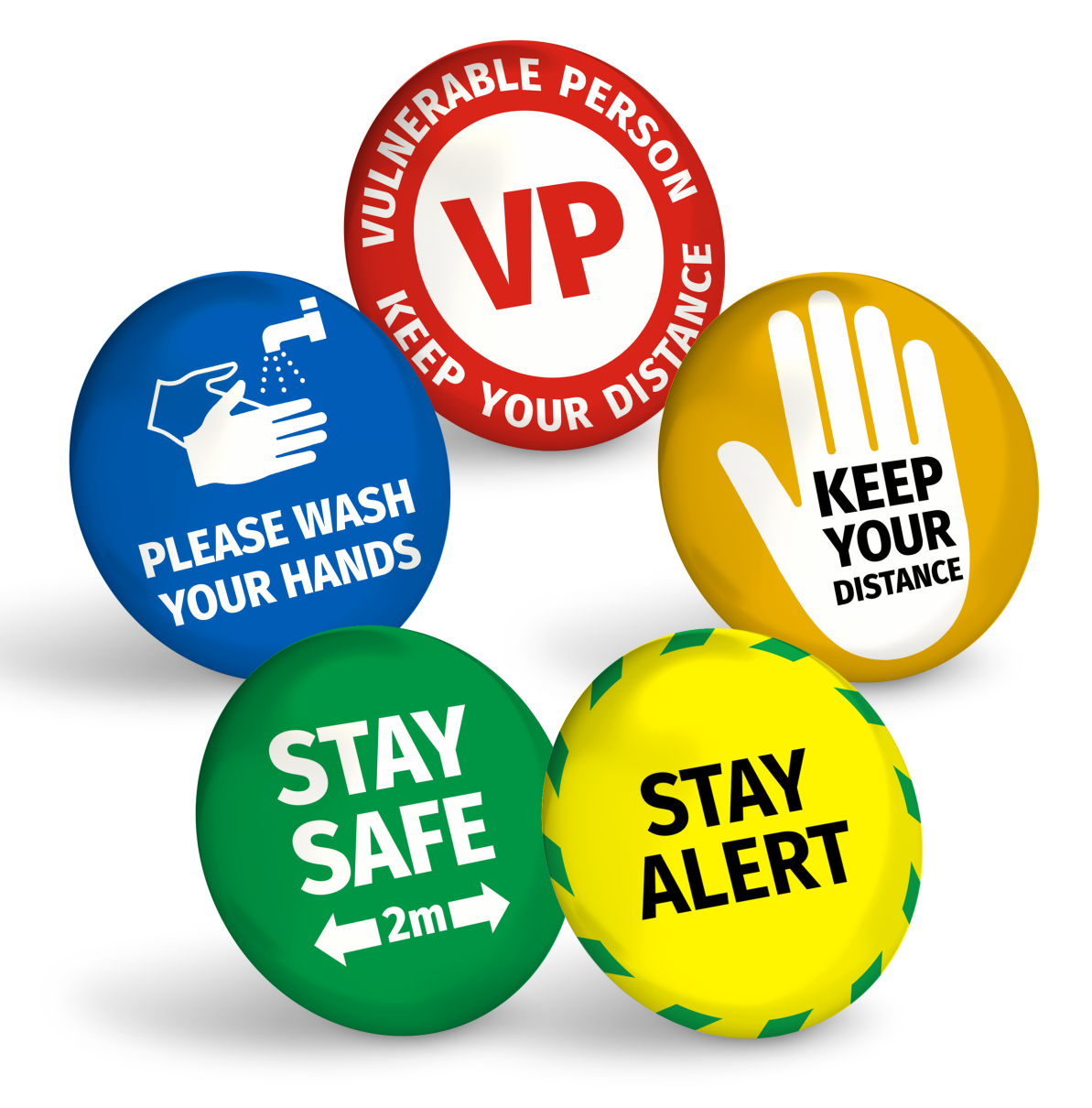 If you like the badge designs shown above or need a badge designing for your customer-facing business to incorporate your design, company logo and to help communicate these key messages, please contact us or order online and submit your design to us.